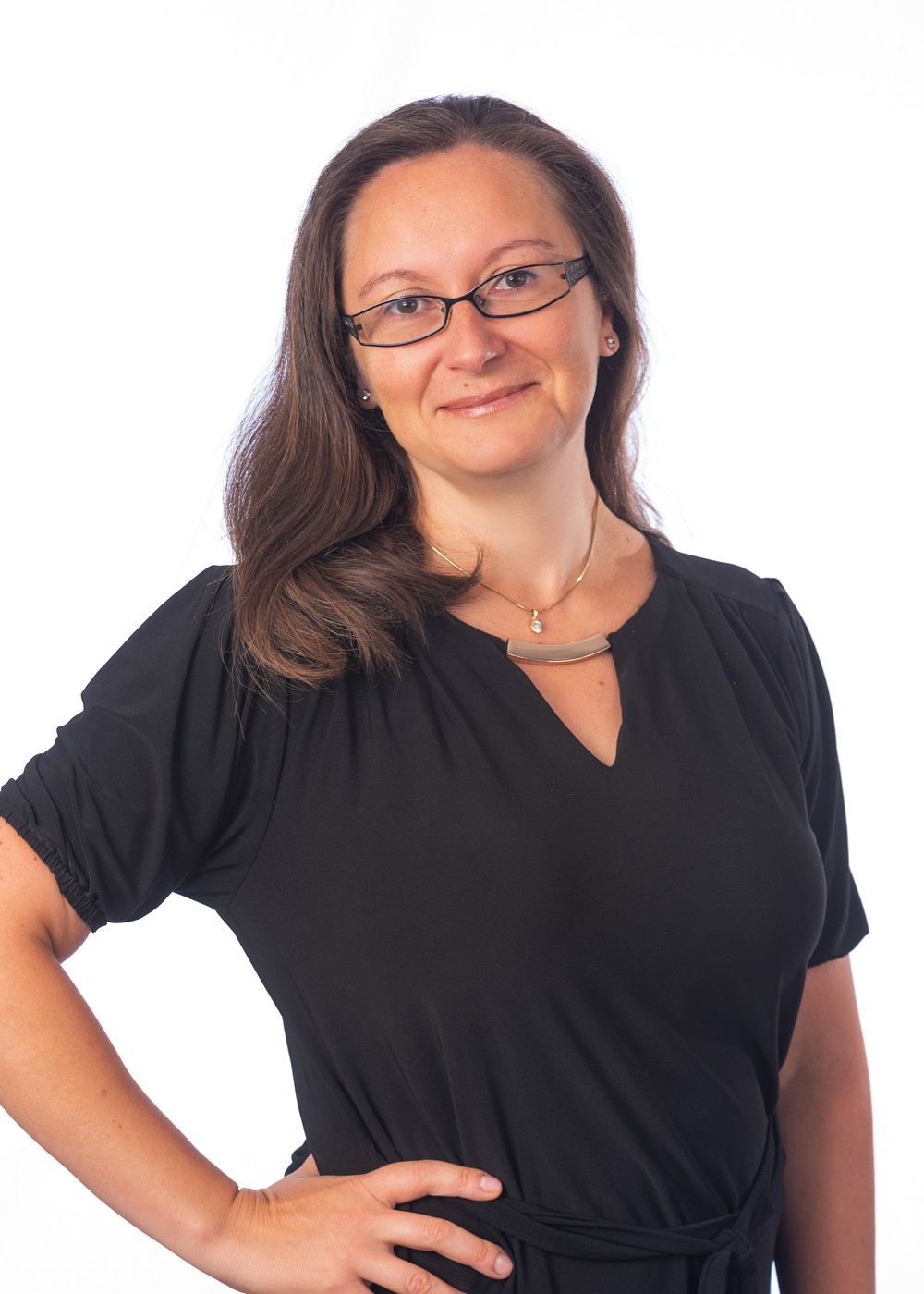 Service Areas:
Education:
J.D., Spiru Haret University Law School – Romania
L.L.M., Louisiana State University Paul M. Hebert Law Center
B.S., Petru Rares National College – Romania
Admissions:
New York
Wisconsin
U.S. District Court for the Eastern and Western Districts of Wisconsin
U.S. Court of Appeals for the 7th Circuit
Raluca is the Chair of the firm's Immigration practice group and assists clients with U.S. immigration matters ranging from family-based and individual immigration applications, to employment related visas. Originally from Romania, she utilized her personal experience as an immigrant to develop a special interest in U.S. Immigration Law.
Raluca is well versed in the following areas of U.S. Immigration law:
U.S. citizenship and naturalization
Adjustment of status to permanent residence (green card)
Consular processing for immigrant visas, spouse visas, fiancé(e) visas or other family-based visas
I-751 Petition to Remove Conditions
PERM/EB-2/EB-3
National Interest Waiver (NIW)
Physician National Interest Waiver (PNIW)
H-1B, H-1B1, TN, and other work and business visas
F-1 student visas, OPT and STEM OPT
J-1 visas and J-1 waivers
Military Parole-in-Place
VAWA
Deferred Action for Childhood Arrivals (DACA)
I-9 Employment Eligibility Verification
In addition to her immigration practice, she also has an extensive background in Employment law. She has assisted companies in a number of areas, including but not limited to claims of workplace discrimination, harassment and retaliation, termination and constructive discharge, workplace investigations by state and federal agencies, as well as employment litigation.
Affiliations
American Immigration Lawyers Association (AILA national), 2012 – Present

Secretary, American Immigration Lawyers Association Wisconsin State Chapter (AILA-WI), 2022-2023
Treasurer, American Immigration Lawyers Association Wisconsin State Chapter (AILA-WI), 2023 – Present

Community Immigration Law Center, Board of Directors, 2011 – Present
Dane County Bar Association
Literacy Network, Board of Directors, 2016 – 2020
Big Oak Childcare Center, Board of Directors, 2018 – 2022
Articles & Interviews
Raluca is a regular blog contributor, bringing timely updates on hot issues in the immigration and employment law fields. She has also presented on immigration issues to individuals and businesses alike, and she has been invited as a guest speaker at the University of Wisconsin Law School's legal clinics.


Interviews
Articles: Please note only the most recent articles are linked below. If you are interested in viewing a complete listing of immigration articles published in the Immigration Law News, you can do so here.
Awards & Recognitions
2017 Jack DeWitt Pro Bono award
2017 Pro Bono Honor Society
2018 Pro Bono Honor Society
Client Recommendations
Experienced and Efficient - "Have you ever driven in the thick fog hoping an experienced driver would show up in the front with blinkers on so that you can follow? Or have you ever gone into the wilderness hoping to encounter a wilderness expert so that you won't get lost? Or for at least one time, you were in an airport, just hoping someone would show up to lead you from the entrance straight to your plane seat? Luca is that experienced driver, that wilderness expert, or that airport person we've been looking for. My wife and I worked on obtaining a green card through marriage ourselves. With so many forms and support documents to prepare, we decided to hire Luca as our immigration lawyer after consulting with her. During the application process, she always responds to our questions very fast and straight to the point. She's professional, efficient, and trustworthy. Thanks to her expertise, the whole immigration process got approved very smoothly. We highly recommend her to anyone who's looking for an immigration lawyer. And she will be the first one we go to when we need professional help in the future."
Professional with great communication – "My husband first met Raluca at a free consultation for students, and based on that positive interaction, we hired her to handle his immigration case. She was easy to work with, anticipated questions, prepared all documents in a timely fashion, and was very straightforward. She took time to explain everything thoroughly and responded to even our littlest questions promptly, even during evening and weekend hours. She and her team made what is a notoriously confusing, scary, and frustrating process as easy as possible. As we finished up successfully 4.5 years later, she also left the door open for future questions. We would enthusiastically choose her again for any immigration concerns that come up in the future." Jennifer – Immigration Client
An Amazing Lawyer, above 5 stars!!! – "Let me start by saying retaining Attorney Vais-Ottosen as my immigration lawyer is one of the best decisions I've ever made in my life! She has successfully assisted me in navigating this complex immigration system (2019-2020). She is what I believe every lawyer should be like. She is meticulous, she listens to you carefully before advising, and she ALWAYS responds in a timely manner. I have never had to worry about if she will get back to me soon. I was more shocked by how quickly she responds when I reach out to her. She will always tell you what the law states and not what "you want to hear," and that right there is the quality of a lawyer who wants the best outcome for your case. I highly recommend Attorney Vais-Ottosen for your immigration needs." Immigration Client
Excellent immigration lawyer – "We were referred by a friend to Raluca to update my immigration status from a work visa to a permanent resident status after getting married to a US citizen. Raluca was professional, highly knowledgeable and very helpful to navigate the immigration process and different forms to fill up. As well as all the additional documentation needed to justify my change of status. We cannot thank her enough to have helped us through this long and difficult process. And could not have done it without her." Julien – Immigration Client
Knowledgeable, clear, and professional – "Raluca has represented me for the last several years. From the start, it was clear that my case was in the best hands. Raluca walked me through the process step by step, answered my many questions clearly (and sometimes multiple times), and was very knowledgeable. She is extremely detail-oriented and provided additional guidance when needed. Raluca and her assistant, Julie Wilcox, communicated promptly and professionally throughout the whole process. I have been recommending her for the last couple of years and am thrilled to continue to do so here." Alice – Immigration Client
Great Communication – "After consulting with several lawyers, Raluca was the stand out in her communication and confidence in taking our case and we were not disappointed in hiring her. She clearly laid out the process for us and responded to all of our questions and concerns thoroughly. Both her and Julie, the Legal Assistant, replied to emails quickly and guided us through each step, making us feel well valued. We would highly recommend Raluca to anyone with legal immigration needs." Alex – Immigration Client
Very professional and efficient – "Attorney Vais-Ottosen was very knowledgeable about my green card process and she was able to adequately explain the process at every step. She always responded to my inquiries on time and with great detail. I strongly recommend her and I will undoubtedly trust her with my immigration issues in the future. Thank you Raluca!!!" – Gabriela – Immigration Client
Notable Representations
Raluca's immigration clients typically include individuals seeking to obtain a U.S. visa, permanent residence (green card) or U.S. citizenship for themselves or their family members; employers of all sizes wishing to hire foreign workers; businesses of all sizes that are going through an internal or government I-9 audit. Raluca has successfully represented individuals in proceedings before the U.S. Department of Homeland Security, Citizenship and Immigration Services (USCIS), as well as the U.S. Department of State through its U.S. Consulates abroad.
Raluca's employment law clients typically include businesses from a variety of industries that are facing litigation or disputes stemming from employment-related issues, or that wish to implement or revise their employment policies and procedures. Among other notable contributions, Raluca assisted two of the firm's partners in securing summary judgment for the employer and against the government in Equal Employment Opportunity Commission ("EEOC") v. Flambeau, Inc., Case No.14-cv-638(W.D. Wis. 2015), a case of first impression in the Seventh Appellate Circuit, dealing with the conflict between the company's wellness program and the Americans with Disabilities Act (ADA).
Presentations
Introduction to Immigration Law – State Bar of Wisconsin 2023
Navigating Work Visa Options: Attracting Highly Skilled Foreign Workers, DeWitt HR Roundtable May 2023

"Legal Implications of Work Visa Programs Including H-2A, J1, Plus Others." Midwest Forage Symposium, February 2023



"Employers' Guide to Understanding and Navigating US Work Visas" – BioForward, December 2022
"Our Immigration System is Broken! How Did We Get Here, and Where Exactly is Here?" – Legal Association for Women, September 2021
"An Introduction to Immigration Law" – State Bar of Wisconsin, June 2020
"Education and Career Challenges for Immigrant Youth" – Toward One Wisconsin, April 2019
"Immigration Updates in Employment – WICPA" – Co-Presenter with Stephen DiTullio for the CPAs in Industry Spring Conference, March 2019
2018 "No Good Deed Goes Unpunished – Ethical Considerations of Pro Bono Representation" – Co-Presenter with Laura Davis for the DeWitt Annual Ethics Seminar, Fall 2018
2018 "The Great DACA Rescission: Understanding the Legal and Economic Impact" – The Knowledge Group, March 22, 2018
2017 "Immigration Law: The Challenge of Keeping Up With An Ever-changing Landscape" – Madison Area Paralegal Association, June 15, 2017
2017 "The Future of Business Immigration Under the New Administration" – The Knowledge Group, May 2, 2017
2017 "I-9 Employment Eligibility Verification New Year, New I-9 Form, New Administration! Now What?" – DeWitt HR Roundtable, March 21 & 23, 2017
2016 "Understanding The Latest Guidance in Conducting an Internal Form I-9 Audit" – The Knowledge Group, November 18, 2016
2016 panelist on "Pitfalls for the Specialized Lawyer – Ethical and Practical Implications" – American Inns of Courts, March 2016
2015 "What the Non-Immigration Lawyer Needs to Know About Immigration Law to Meet Their Ethical Obligations" – DeWitt Annual Ethics Seminar, Fall 2015
2015 "I-9 Employment Eligibility Verification Common Mistakes and How to Avoid Them" – DeWitt HR Roundtable, October 27 & 29, 2015
2013 Overview of the I-9 Employment Eligibility Verification
2013 Overview of the I-601A Application for Provisional Unlawful Presence Waiver
2012 Overview of the Deferred Action for Childhood Arrivals
Contact