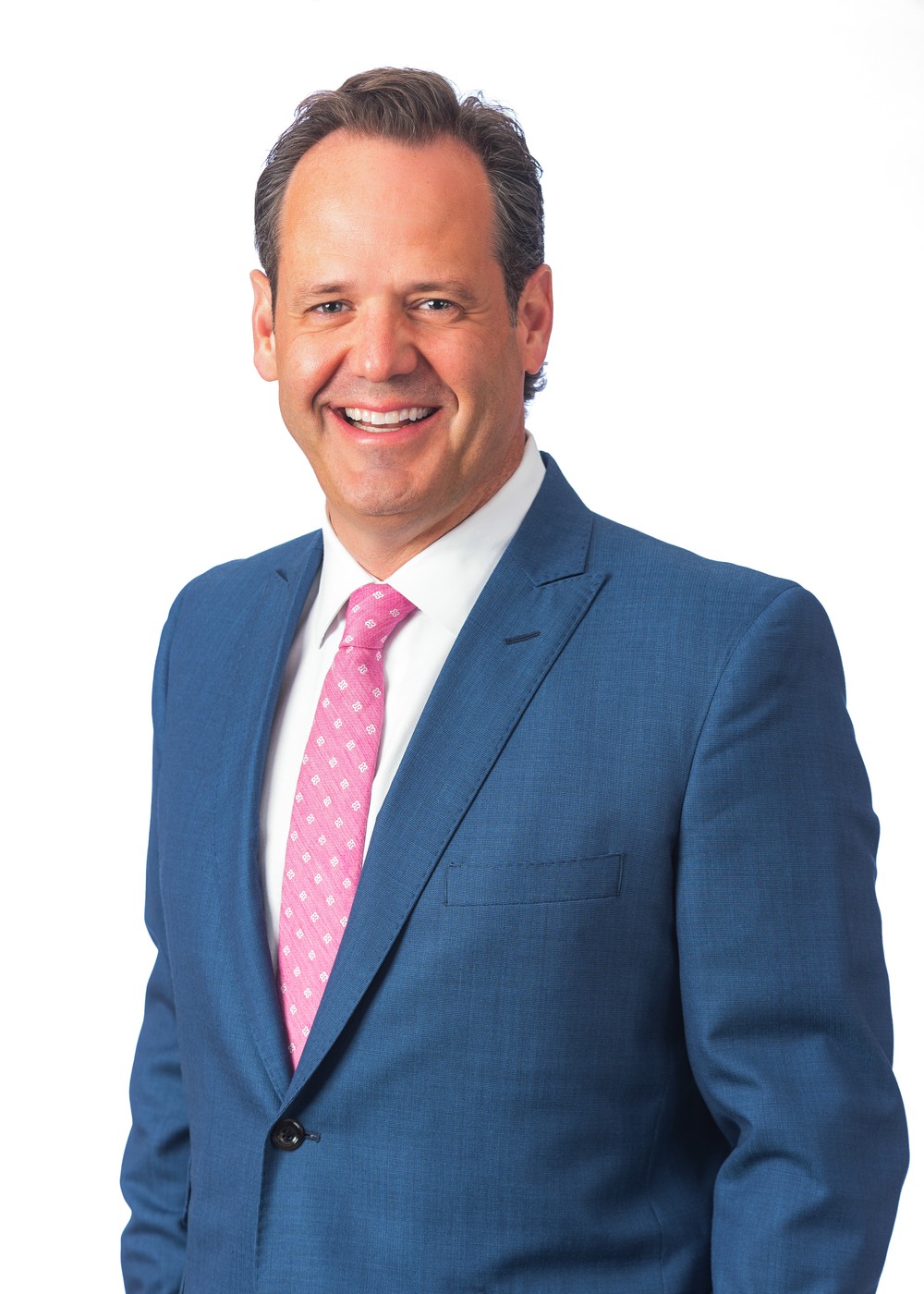 Service Areas:
Education:
J.D., University of Illinois – Chicago School of Law
B.S., Electrical Engineering, Marquette University
Admissions:
Illinois
Wisconsin
United States Patent and Trademark Office (USPTO)
U.S. Court of Appeals for the Federal Circuit
U.S. District Courts for the Eastern and Western Districts of Wisconsin
U.S. District Court for the Northern District of Illinois
Chris is the Co-Chair of DeWitt's Intellectual Property (IP) practice group and is also a member of the firm's Executive Committee. His domestic and international practice involves all facets of IP law, especially patent and trademark prosecution. He also serves as In-House Corporate Counsel on a contract basis for clients, where he manages IP portfolios, outside counsel and any litigation matters which may arise. Additionally, in his capacity as In-House Counsel, he works to implement legal policies and guidelines across multiple departments, negotiates agreements with licensors, licensees and suppliers, oversees document retention and assists with due diligence in negotiating the sale of companies.
He provides global patent portfolio management services for several of his clients. Chris has also prepared and prosecuted hundreds of domestic and international patent applications, particularly for electrical and electronic circuits and systems, computer software, artificial intelligence (AI), machine learning, medical devices, medical patient monitoring and treatment technology, device fabrication, optical devices and systems, security notes and mechanical devices.
Chris manages several domestic and international trademark portfolios and administers domestic trademark portfolios for foreign clients as well. His experience with global design patent prosecution includes Hague Convention filings and managing a portfolio for a major, international fashion industry company.
As an adjunct professor at Marquette University, Chris proposed and created an IP Procurement and Management course especially tailored for graduate students in the Engineering Management Program.
He is a past president of the Wisconsin Intellectual Property Law Association (WIPLA) and served on the steering committee of the AIPPI Division of the American Intellectual Property Law Association (AIPLA). He also served as a U.S. Delegate to the AIPPI International Congress in Cancun and International ExCo & Forum in Buenos Aires.
Chris is a former board member and vice president of the Autism Society of Southeastern Wisconsin (ASSEW).
His clients include manufacturers, universities, small and large corporations, privately held businesses, foreign law firms and corporations.
Affiliations
Intellectual Property Group Co-Chair, DeWitt LLP
Executive Committee Member, DeWitt LLP
Member, Board of Directors, State Bar of Wisconsin Intellectual Property and Technology Law Section
Appointee, Statutory Programme Committee, Association for the Protection of Intellectual Property (AIPPI)
Appointee, Standing Committee on the Patent Cooperation Treaty (PCT), AIPPI
Treasurer, AIPPI-US
Appointee, Alumni Board, University of Illinois - Chicago School of Law
Fellow, American Bar Foundation
Articles & Presentations
"Patents and the Process" – Guest Lecturer, Auburn University Sustainable Biomaterials and Bioenergy Multidisciplinary Seminars, October 31, 2019.
"What is a Patent, and How Do I Get One?" – Guest Lecturer, Oak Creek High School Engineering Class, May 28, 2013; September 25, 2013; September 29, 2014; March 8, 2016; May 31, 2017, October 9, 2019.
"Guide to Growth: How Intellectual Property Adds Value to Your Business" – Presentation to Scale Up Milwaukee, October 30, 2018
"Resolution: Partial Designs" – Patent Study Question and Answer for the International Association for the Protection of Intellectual Property (AIPPI)," September 25, 2018, co-author
"2018 Annual Report of Standing Committee on Standards and Patents" – Cancun, Mexico, International Association for the Protection of Intellectual Property (AIPPI) Congress, April 18, 2018, co-author
"The New Normal: A Push to Quality in Prosecution and Portfolio Management" – Panelist, 5th IP Strategy Summit: Silicon Valley, Palo Alto, California, June 13, 2017
Project Lead the Way (PLTW) EDD 2017 Student Project Mentor, Oak Creek High School
"Patentability of Computer Implemented Inventions" – Patent Study Question and Answer for the International Association for the Protection of Intellectual Property (AIPPI), May 15, 2017, co-author
Phi Alpha Delta Lawyer Panel, Marquette University Law School, February 21, 2017
"Section 101: Life After Alice" – Presentation to Auburn University Office of Technology Transfer, February 7, 2017
"2016 Annual Report of Standing Committee on Standards and Patents" – Milan, Italy, International Association for the Protection of Intellectual Property (AIPPI) Congress, August 23, 2016, co-author
"Patents: Added Matter" – US Report on added matter to the International Association for the Protection of Intellectual Property (AIPPI), June 3, 2016, co-author
"Added Matter in the U.S.: What's New?" – Presentation at American Intellectual Property Law Association (AIPLA) 2016 Spring Meeting, Minneapolis, Minnesota, May 18, 2016
"Added Matter in the U.S.: What's New?" – Paper published by American Intellectual Property Law Association (AIPLA), May 10, 2016, co-author
"What is a Patent, and How Do I Get One?"– Guest Lecturer, Oak Creek High School Engineering Class, May 28, 2013; September 25, 2013; September 29, 2014; March 8, 2016
"What do IP Lawyers Do" – Guest Lecturer, Hartford University School, January 30, 2015
"U.S. Adopts Hague Agreement for International Registration of Industrial Designs – Is an International Application Right for You?" – co-author, Andrus Intellectual Property Law, LLP Newsletter, June 2015, Volume 8, Issue 2
"AIPPI SC Q222 Standards and Patents" – Presentation of Annual Report to the AIPPI Executive Committee and Delegation, Toronto, Canada, AIPPI Congress, September 15, 2014
"2014 Annual Report of Q222, Standards and Patents" – Toronto, Canada, International Association for the Protection of Intellectual Property (AIPPI) Congress, September 15, 2014, co-author
"The basic mark requirement under the Madrid System" – US Report on Q239 to the International Association for the Protection of Intellectual Property (AIPPI), September 15, 2014, co-author
"Term of Copyright Protection" – US Report on Q235 to the International Association for the Protection of Intellectual Property (AIPPI), May 15, 2013, co-author
"What do IP Lawyers Do" – Guest Lecturer, Oak Creek High School Engineering Class, February 22, 2013
"IP Cost Reduction Guidelines" – Presentation to Auburn University Office of Technology Transfer, March 29, 2011
"Protecting the Roomba: Intellectual Property (IP) Primer for Engineering Students" – Guest Lecturer, Marquette University College of Engineering, EECE 001, Milwaukee, Wisconsin, May 6, 2010
"Should we use a patent auction?" – IP Clinic, Managing Intellectual Property, May 2010, pages 126-127, co-author
"Controlling Your IP Costs in Uncertain Economic Times" – Presentation at Andrus, Sceales, Starke & Sawall's Attorney/Client Dinner, October 22, 2009
"Recent Observations in IP Licensing and NDAs" – Presentation to Auburn University Office of Technology Transfer, April 2009
"Intellectual Property Law Primer for Engineers" – Guest Lecturer, Marquette University College of Engineering, EECE 001, Milwaukee, Wisconsin, February 2009
"Intellectual Property Law as a Career Choice for Engineers" – Guest Lecturer, Marquette University College of Engineering, EECE 001, Milwaukee, Wisconsin, February 2008
"Autism Funding" – Interview for WDJT-TV News Story, August 27, 2007
"Metro-Goldwyn-Mayer Studios Inc. v. Grokster, Ltd., Part 3 of: Behind the Headlines: An In-Depth Review of Recent Prominent IP Cases" – Presentation at Andrus, Sceales, Starke & Sawall's Attorney/Client Dinner, November 16, 2006
Awards & Recognitions
Martindale-Hubbell AV Preeminent® Rated – Peer Review
IAM 1000 list of International Patent Professionals
WTR 1000 list of International Trademark Professionals
IP Star (Patent & Trademark) by Managing Intellectual Property
Client Choice Awards™ – Wisconsin Patents
Contact