Service Areas:
Education:
J.D., George Mason University School of Law
Virginia Tech – Degree work toward a Master's in Dairy Science
B.A., University of North Carolina
Admissions:
Wisconsin
U.S. Patent and Trademark Office (USPTO)
U.S. District Court for the Western District of Wisconsin
A former English teacher, football and wrestling coach at Fork Union Military Academy (VA), Chuck had an unusual path to intellectual property law. After teaching, he spent a few years in the Dairy Science Department at Virginia Tech before turning to law school, where his science background helped to develop his niche in the area of intellectual property.
He has more than more than 30 years of experience in:
U.S. and foreign intellectual property
Patent prosecution, protection and litigation
Patent infringement and validity opinions
Trademark prosecution, protection and litigation
Copyright prosecution, protection and litigation
Licensing and technology transfer
As a registered patent attorney, Chuck helps clients, large and small, domestic and foreign. His patent expertise focuses on:
Biotechnology
Animal and plant agriculture
Dairy and cheese science
Medical products
Food and nutrition
Pharmaceuticals
Mechanical arts, including sporting goods, automotive parts, hunting fishing equipment, construction
Chuck is a former high school national champion rower, collegiate wrestler and football player. Chuck served as an adjunct professor for Intellectual Property Law at Madison College in 2013. His free time pursuits include bicycling, skiing, fly fishing, tennis, photography and the banjo.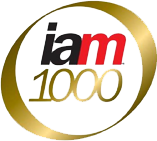 Affiliations
Past-Chair – DeWitt IP Practice Group
DeWitt Executive Committee
American Intellectual Property Law Association
International Association of the Protection of Intellectual Property (AIPPA)
Licensing Executives Society
Wisconsin Biotechnology Association – (Board of Directors 1995-98)
Wisconsin Intellectual Property Law Association
Boy Scouts of America - Eagle Scout
Articles & Presentations
"Summary of Patent, Trademark, Copyright, Trade Dress and Trade Secret Matters" – DeWitt (2011)
Co-author with Joseph Leone, "Time (and Money) Saving Tips and Techniques for Preparing Patent Applications" – DeWitt (2008)
Trademark Information and Authorization Form
"Wisconsin Attorneys Desk Reference – Patent Chapter" (with Daniel Blasiole and Navid Fanaeian)
"Why Trademark Your Product? Protecting Your Brand Assets" – Wisconsin Cheese Reporter (2007)
"Protecting Intellectual Property Around the World: Charles Sara" – Business Watch Magazine (November 2003)
Guest speaker at Columbia and Sauk County, Crawford County, Evansville, Grant/Lafayette, Green County and Viroqua Entrepreneurs and Inventors Clubs
Patent Attorney Charles S. Sara spoke about the myths and realities of patents, trademarks and copyrights at the Evansville Area Inventors & Entrepreneurs Club on October 8, 2014.
Chuck was featured in the ?November Wisconsin Lawyer in "Wisconsin Biotech: A New Frontier for Lawyers."
"Patent pending: Working with inventors keeps Sara engaged" – Wisconsin Law Journal (July 2015)
Awards & Recognitions
Named Fellow by the Board of Trustees of the Wisconsin Law Foundation, an honor limited to 2.5 percent of the membership of the State Bar of Wisconsin
Named a Fellow of the American Bar Foundation, an honor limited to 1.0 percent of the lawyer population in each state
Wisconsin IP Star by Managing Intellectual Property
IAM 1000 Top Patent Practitioner by Intellectual Asset Management
AV Martindale Hubbell® Rated Attorney – Highest Possible Peer Review Rating in Legal Ability and Ethical Standards
2013 Top Rated Lawyer in Intellectual Property – American Lawyer Media & Martindale Hubbell®
"Top Lawyer" (Intellectual Property) – Madison Magazine
Member of "Legal Elite" in Intellectual Property – Virginia Business Magazine
America's top patent prosecutors of 2011 – Patent Buddy, LLC
Wisconsin's Top Rated Lawyer (Intellectual Property) – Lexis Nexis/Martindale-Hubbell
Ranked "3 Best Patent Attorney" in Madison, WI: 3 Best Patent Attorney
Client Recommendations
"I have had the privilege of working with Chuck Sara for several years, both directly as his client for biotechnology intellectual property matters, and in the leadership role he played in building the Wisconsin Biotechnology Association. He is one of the most responsive, trustworthy, competent professionals I've ever met, always going beyond the call of duty – often at his own expense – and always making his clients' best interests his top priority." – Chuck Oehler, Chairman and CEO, Primorigen Biosciences, Inc.
"...your entire staff spoke very highly of you personally. What a great testament to you, both as a great attorney and also as a great person. Thank you again for your time in everything, we really appreciated all the last-minute efforts last year with the provisional patent filing." – Leah and Pete Graves, CPMotorworks, Inc., Janesville, WI
"Charles is a consummate professional. He is strategic, decisive and a brilliant leader. He is always involved in innovative projects and serves as a mentor to me, as well as many other colleagues I have referred to him. Charles Sara has my support, belief and respect in the utmost manner." – Donna Wertalik, Founder, SPEAK MARKETING
"I highly recommend Charles. His comprehensive knowledge and experience in the area of Intellectual Property has proven invaluable to the success of our business." – John Glascock, President, i2m, LLC
"Mr. Sara assisted me in obtaining a patent for an electro-mechanical assembly and was knowledgeable and very professional in all our dealings. The approval process involved negotiating with the patent office to obtain the broadest claims possible. I would highly recommend Charles Sara for all of your patent needs." – Ron Pulvermacher, President, Matrix Product Development, Inc.
"I want to thank you – enormously – for all your kindness. I always loved the preciseness in your emails; reading everything word by word and answering or confirming them one by one. Your efforts are invaluable to me, and I will be always grateful to you." – Elaheh Malakan Rad, M.D., F.A.C.C., Associate Professor of Pediatric Interventional Cardiology, Tehran University of Medical Sciences
Notable Representations
A major patent infringement action involving a biotechnology patent. This matter was successfully settled to the client's advantage prior to trial. It resulted in a lucrative license agreement for the client
Patent expert in patent litigation dispute. Chuck participated in a major lawsuit involving a patent on steam cleaning. Based in part on his legal analysis and his deposition testimony before opposing counsel, the lawsuit was quickly terminated in favor of his client
Coordinated the incorporation of a biotechnology company, a joint venture arrangement between our client, an Indian biotechnology company, and a San Diego biotechnology company to research our client's patents. This was a joint collaboration involving the transfer of patents, the sale of a business and the transfer of stock (all capably handled by our law firm)
Assisted a foreign client in forming a U.S.-based corporation to handle client's patent rights. Through our firm, a U.S.-based corporation was formed to develop and market monoclonal antibody based technology
Coordinated the international trademark docket of a multi-national company based in Monaco
Coordinated testing, marketing and licensing of our client's patented nutraceutical. This effort involved the negotiations, monitoring and patent prosecutions related to the testing of a nutraceutical by a university in South Carolina to validate the efficacy of the nutraceutical
Developed the licensing program for a major non-profit medical organization in Wisconsin, which currently brings in revenues of over $1 million per year
Patents
U.S. Patent 6,210,676, "Compositions and methods using the borreliacidal epitope(s) of Borrelia burgdorferi outer surface protein C (OspC) for the diagnosis and prevention of lyme disease" – (Gundersen Lutheran Medical Foundation, Inc.)
U.S. Patent 8,211,906, "Method of inhibiting growth of neoplastic cells and inhibiting infection by administering an immune enhancer drug" – (Lawrence C. Scherrer)
U.S. Patent 6,440,467, "Infused vegetable, herb, and/or seed fiber product and dietary supplements containing same" – (Douglas G. Mann)
U.S. Patent 6,365,340, "Detection of prostatitis" – (Ronald E. Wheeler)
U.S. Patent 6,989,022, "Clotting cascade initiating apparatus and methods of use and methods of closing wounds" – (Karol L. Nowakowski)
U.S. Patent 7,972,347, "Device for surgical repair, closure, and reconstruction" – (Surgical Security, LLC)
U.S. Patent 7,720,234, "Communications interface device" – (Dreamsarun, Ltd)
U.S. Patent 7,900,397, "Modular green roof system, apparatus and methods, including interconnecting modular panels" – (American Builders and Supply Company, Inc.)
U.S. Patent 7,687,544, "Method of using catalpic acid to treat ;type 2 diabetes and associated disorders" – (Nutrition Therapeutics, Inc.)
U.S. Patent 8,162,140, "Specimen retention container" – (2 View, LLC)
U.S. Patent 7,753,913, "Magnetic targeting device" – (Virginia Polytechnic Institute and State University)
U.S. Patent 7,681,260, "Safety bed having elevating mattress" – (Sleep Safe Beds, LLC)
U.S. Patent 7,870,736, "Premixing injector for gas turbine engines" – (Virginia Tech Intellectual Properties, Inc., Electric Jet, LLC)
U.S. Patent 7,823,328, "Aeroponic plant growing system" – (Zack Allen Walhovd)
U.S. Patent 7,601,699, "Production of reprogrammed cells with restored potential" – (NuPotential, Inc.)
U.S. Patent 7,186,102, "Apparatus and method for low-density cellular wood plastic composites" – (Strandex Corporation)
U.S. Patent 7,896,592, "Adjustable motorcycle securing device" – (DRM Industries, Corp.)
U.S. Patent 7,595,079, "Nutritional conjunctive support therapy for recovery in animals following stress or illness" – (Bomac Vets Plus, Inc.)
U.S. Patent 7,611,853, "Novel assay to screen for anti-malarials" – (Tatu Utpal, Pavithra Soundara Raghavan, Banumathy Gowrishankar)
U.S. Patent 7,250,265, "Method of detecting and evaluating angiotensinogen receptor-modulating compounds using placental cells" – (Marshfield Clinic)
U.S. Patent 7,704,032, "Transportable storage facility" – (MGL Storage Partners, Inc.)
U.S. Patent 7,537,794, "Animal chew" – (David Baldus)
U.S. Patent 7,807,636, "Bovine P-selectin glycorpotein ligand-1" (Wisconsin Alumni Research Foundation)
Service Area Subspecialties
Intellectual Property

Patents
Trademarks
Copyrights
Trade Secrets
Licensing and Technology Transfer
Contact