News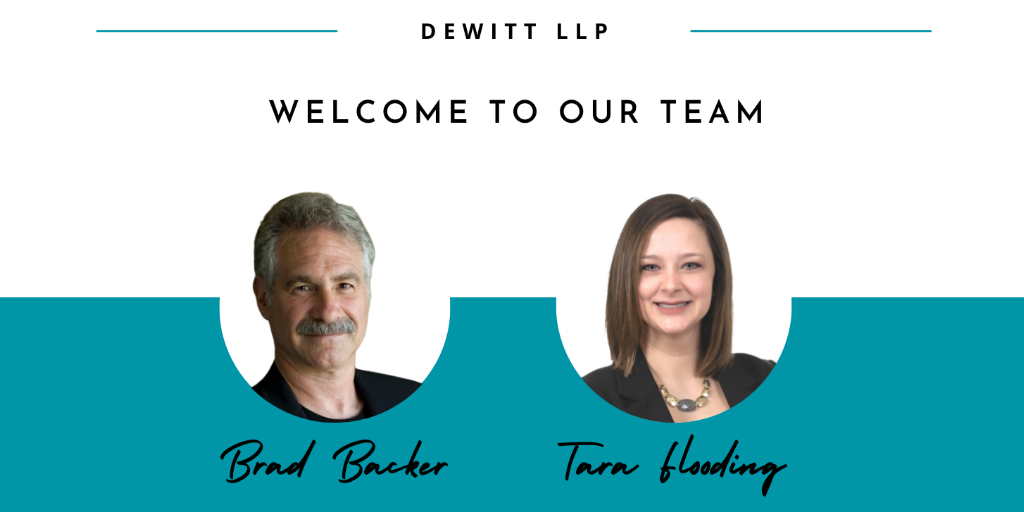 DeWitt Welcomes Two Attorneys to its Team
Jun 1, 2022 | Michelle M. Friedman
GREEN BAY | MADISON | MILWAUKEE | MINNEAPOLIS – Today DeWitt LLP law firm announced Labor & Employment Relations partner Bradden (Brad) Backer and Family Law associate Tara Flooding joined the firm.
Backer, who practices from the firm's Greater Milwaukee office, has more than 40 years of experience assisting employers in employment law compliance, reducing risks associated with foreseeable employment disputes, and defending them against employment claims. He also advises professionals and executive-level employees in connection with employment agreements and separations. He is an experienced mediator and has served as an investigator in employment complaints. Backer earned a J.D. from the University of Wisconsin-Madison Law School and a B.A from the University of Wisconsin-Madison. He is admitted to practice in Wisconsin, the Seventh Circuit Court of Appeals, and the Fourth Circuit Court of Appeals. He is a member of the State Bar of Wisconsin.
Flooding, who practices from DeWitt's Minneapolis office, represents clients in several types of family law matters including divorce, custody and visitation, child support, spousal maintenance, and orders for protection. Her previous experience working for the Presiding Judge of Hennepin County Family Court provided her with a valuable bench perspective she utilizes when advocating for her clients. Before joining DeWitt, Flooding worked at a boutique family law firm where she successfully litigated a six-day contested custody and parenting time trial, and numerous other district court matters throughout the state. She earned a J.D. from William Mitchell College of Law and a B.S. from Grand Valley State University. Flooding is admitted to practice in Minnesota and is a member of the Minnesota State Bar and Hennepin County Bar associations.