News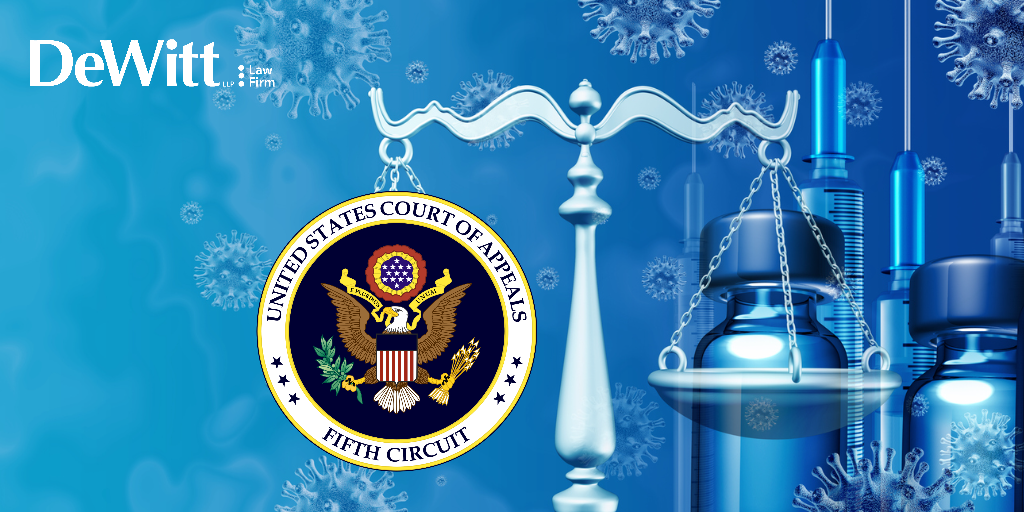 The Fifth Circuit Court of Appeals Wastes No Time in Issuing a Temporary Stay with Respect to the OSHA Emergency Temporary Standard Regarding Vaccination
Nov 6, 2021 | John C. Gardner
Well, that didn't take long, did it?
On Saturday, November 6, 2021, only one day after the OSHA ETS was published in the Federal Register, the United States Court of Appeals for the Fifth Circuit issued an emergency stay of OSHA's ETS regarding vaccination pending further legal briefing and action by the Court. Consequently, as of the date of this blog post, the ETS has been temporarily stayed – in other words, it is not currently enforceable with respect to workplaces located within the Fifth Circuit – and could become subject to a permanent injunction issued by the Court. The Fifth Circuit includes Louisiana, Mississippi and Texas.
Notwithstanding this development, we would still highly recommend that subject employers (again, those with ​100 or more employees – see our recent blog post "Key Initial Takeaways from OSHA's Emergency Temporary Standard on COVID-19 Vaccination and Testing" – continue preparing for the possible enforcement of the ETS in the very near future. Among other things, the Court could ultimately decide against issuing a permanent injunction and/or the U.S. Supreme Court could weigh-in in OSHA's favor. In addition, and perhaps more importantly for employers located in the Midwest (which includes the United States Court of Appeals for the Seventh and Eight Circuits), it is unclear what, if any, impact this particular ruling will have on them – as of now, Wisconsin and Minnesota employers should still treat the ETS as if it applies to them.
Please stay tuned to DeWitt's employment blog for further updates.