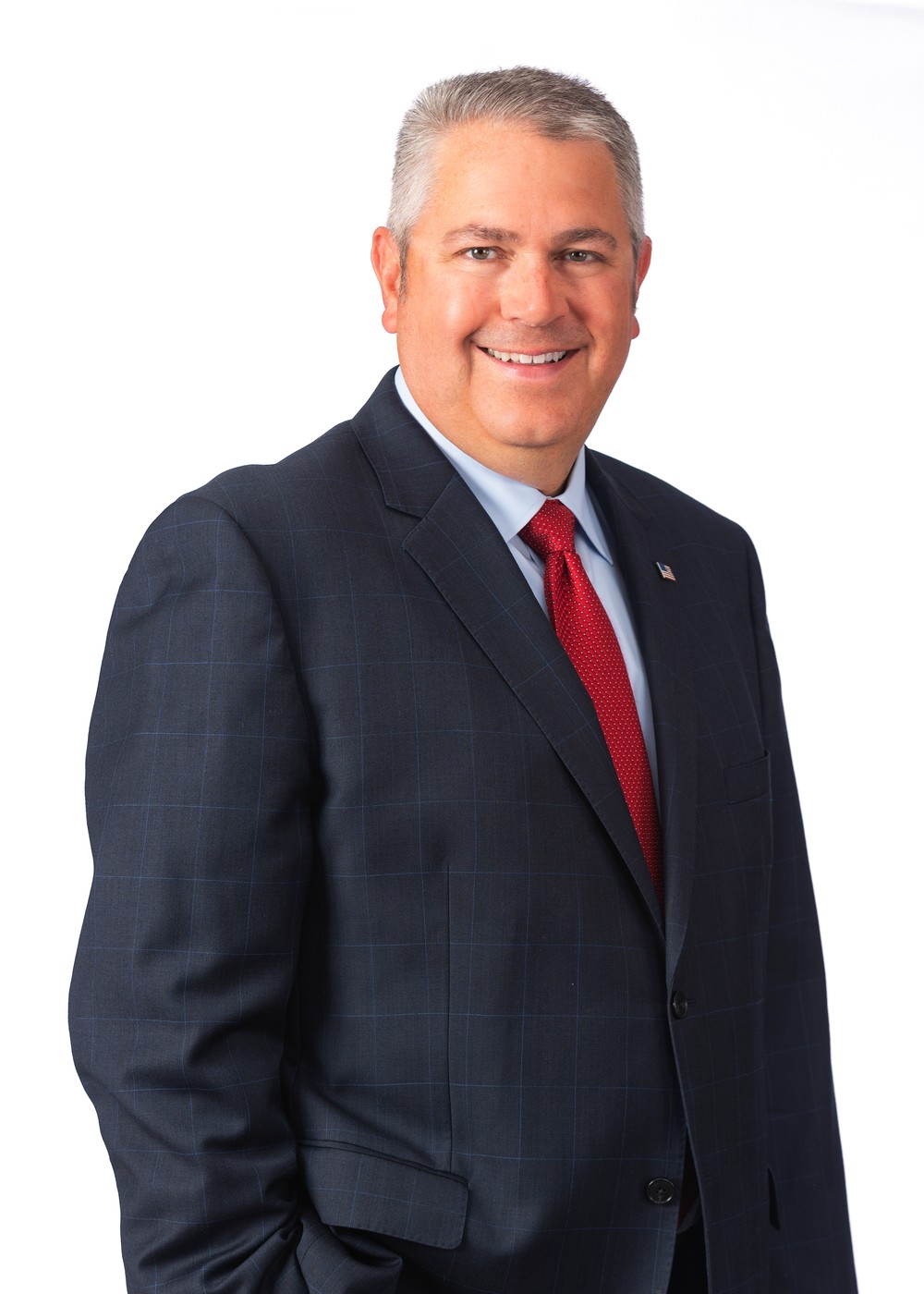 Education:
J.D., magna cum laude, Marquette University Law School
B.S., Civil Engineering, Marquette University
Admissions:
Illinois
Wisconsin
United States Patent & Trademark Office (USPTO)
Joe is the Co-Chair of the firm's Intellectual Property Litigation practice group. For more than twenty years Joe has distinguished himself as a leading intellectual property ("IP") litigator, patent attorney, and IP strategist. Recognized by leading IP publications as among the top patent attorneys and IP attorneys in the United States, he has worked across a wide spectrum of patent, trade secret, copyright, and trademark matters involving technologies ranging from artificial intelligence and machine learning to energy production and hydraulic fracturing. Joe speaks across North America and publishes frequently on IP-related matters.
Intellectual Property Litigation
Serving as Co-Chair of DeWitt's Intellectual Property Litigation Group, Joe has represented clients from Boston to Los Angeles in intellectual property litigation matters. He has successfully represented clients in patent, trade secret and copyright litigation matters involving technologies such as financial software, medical imaging and diagnostics, combustion engine technology, turbomachinery, and advanced manufacturing. He has likewise counseled and represented clients in post-grant proceedings before the United States Patent And Trademark Office in matters such as inter-partes patent review, trademark cancellations, and trademark oppositions.
Intellectual Property Transactions & Strategy
Joe has counseled clients through a wide array of IP transactions. He has negotiated joint development agreements, patent license agreements, software license agreements, website terms and conditions, online privacy policies, and trademark license agreements across many technology spaces. He has likewise developed IP monetization strategies for clients and negotiated IP monetization transactions with some the world's most sophisticated IP investors and aggregators. Joe has guided clients in new product development and provided counseling to avoid infringement of competitor and third party technology.
Intellectual Property Leadership
In addition to serving as Co-Chair of DeWitt's IP Litigation Group, Joe has provided leadership in the Wisconsin and United States IP community. He served as President of the Wisconsin Intellectual Property Law Association, which is among the oldest IP professional groups in the Untied States. He held a variety of leadership roles in the Licensing Executive's Society ("LES"), among the world's largest group of IP professionals. Joe is the National Chair of IP Basic Education for LES and recently overhauled the LES course on IP Licensing & Basics, which is taught throughout the world. In addition, he developed a course related to ethics in IP transactions that has been taught throughout North America. Joe currently serves on the LES Ethics Committee and leadership of the LES Wisconsin Chapter.
Education, Entrepreneurship, & Community Leadership
Joe is a leader in Wisconsin's legal, education, and entrepreneurship communities. He was appointed by Governor Scott Walker, reappointed by Governor Tony Evers, and confirmed by the Wisconsin Senate (reappointment confirmation pending), to serve on the Wisconsin State Public Defender Board, which provides oversight of the State Public Defender's Office.
He leads Project Lead The Way ("PLTW") – Wisconsin, one of the largest k-12 science, technology, engineering, and math ("STEM") education programs in the United States. Joe serves on a volunteer basis as the Statewide Leadership Chair. PLTW Wisconsin has served over 500,000 Wisconsin students through one or more of its programs. Additionally, he was appointed to Marquette University's Research & Innovation Council, which advised University administration and leadership on research, technology, and innovation matters.
He is active in Wisconsin's and Milwaukee's entrepreneurship communities. He serves on the Board of Directors for BizStarts, a Milwaukee-based nonprofit that provides education and mentorship services to entrepreneurs, with an emphasis on entrepreneurs from underserved communities. Joe has mentored startups in the gener8tor accelerator, a Milwaukee-based nationally ranked startup accelerator. He also served on the selection committee for Silicon Pastures, one of Wisconsin's largest angel investor groups.
Joe likewise has volunteered in many youth organizations. He has coached youth soccer, basketball, and Little League Baseball in the Milwaukee area and served as den leader for a Cub Scout Pack as well as a small group leader for a teen group at his church.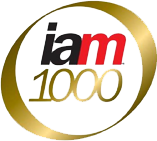 Affiliations
Licensing Executives Society
Past-President – Wisconsin Intellectual Property Law Association
Rotary Club of Milwaukee
Articles & Presentations
"Technology Licensing for Beginners: An Introduction," August 2019, The Licensing Journal, one of the world's leading intellectual property licensing publications ​
Featured in "Half a Million Strong: STEM Curriculum Builds Momentum in Wisconsin," BizTimes,
"Choose Your Own Misadventure: Tap Dancing in the Ethics Minefield of an Intellectual Property Transaction," The Licensing Journal,
Featured in Pathways,
Featured in "Ready for War: Lawyers need comfort, supplies, privacy when litigating out of town," Wisconsin Law Journal,
Featured in "Where do I go with my bright idea?" Kenosha News,
Featured in "Welcome to the IP Bubble," CFO Magazine, cfo.com,
Featured in "The Full-Spectrum Intellectual Property Adviser," IP Law360,
Author, "The Emerging Intellectual Property Marketplace And Ways Businesses And Universities Can Benefit From It," American Intellectual Property Law Association Annual Meeting,
Author, "A New Horizon For IP Monetization: Copyrights," IP Law 360, 2010
Co-author, "Should We Use A Patent Auction?" Managing Intellectual
Co-author, "Your Guide To U.S. Patent Venues," Managing Intellectual
Co-author, "Beyond the NDA: Digital Rights Management Isn't Just for Music," Intellectual Property & Technology Law
Presentations
"Choose Your Own Misadventure: Tap Dancing In The Ethics Minefield Of An Intellectual Property Transaction," Licensing Executive's Society ("LES") Annual Meeting,


"Will My Patent Make Cents? How Courts and the USPTO Affect Patent Portfolio Value," Moderator for American Bar Association nationwide CLE Webinar,


"Best Practices In Managing New Ideas In The Music Space," Licensing Executives Society, Wisconsin and Illinois Chapters, Fort Knox Studios,


"Choose Your Own Misadventure: Tap Dancing In The Ethics Minefield Of An Intellectual Property Transaction," Licensing Executive's Society ("LES") LES University,


"Intellectual Property 101: What High School Educators Should Know About IP With A View Towards Innovation And Entrepreneurship," Project Lead The Way Summer Boot Camp for teachers, Milwaukee School of Engineering,


BizStarts Professional Program,


"Where is My Crystal Ball When I Need it? Good Deals Gone Bad: A Case Study in Structuring License Agreements to Survive the Convulsions of Commerce," American Intellectual Property Law Association's (AIPLA) Institute in Orlando,


"Current Trends In IP Monetization," State Bar of Wisconsin Door County Intellectual Property Academy,


"Intellectual Property 101: What Every Inventor And Entrepreneur Should Know About Intellectual Property," Inventors And Entrepreneurs' Club Of Southeastern


"The Emerging Intellectual Property Marketplace And Ways Businesses And Universities Can Benefit From It," American Intellectual Property Law Association Annual Meeting,


"Making Money On Your Intellectual Property: IP Monetization," 2010 Ideas To Profits Conference,


"The Emerging Intellectual Property Marketplace And Ways Businesses Can Benefit From It," Wisconsin Intellectual Property Law Association Monthly Meeting,"


"The Emerging Intellectual Property Marketplace And Ways Businesses Can Benefit From It," Corporate Practice Institute,


"Current Trends of Non-Practicing Entities," State Bar of Wisconsin Door County Intellectual Property Academy,


"Due Diligence Minesweeping: Circumstances That Can Diminish Or Destroy A Patent's Value In A Merger Or Acquisition," Ocean Tomo® Live IP Auction And Business Conference,


"Patent Litigation In A Rocket Docket After Markman II," Ocean Tomo® Live IP Auction and Business Conference,


"Current Trends Of Non-Practicing Entities," Ocean Tomo® Live IP Auction and Business Conference,
Awards & Recognitions
Marquette Law Review, Associate Editor, 1998-1999
Marquette Law Review, Member, 1997-1998
Dean's List every semester
C.A.L.I. Academic Achievement Awards for highest grades in Intellectual Property Theory and Negotiable Instruments
Inducted into Alpha Sigma Nu, National Jesuit Honor Society
Ramon Klitzke Moot Court Competition, Quarter-finalist
Awarded Marquette University Law School Class of 1998 Scholarship
Designated a Law School Scholar and awarded scholarship
National Merit Scholar Semi-Finalist
Awarded Greater Milwaukee Marquette University Scholarship
Awarded Marquette University Ignatius Scholarship
Awarded David P. Balmer athletic scholarship
Wisconsin IP Star by Managing Intellectual Property
IAM 1000 Top Patent Practitioner by Intellectual Asset Management
Client Recommendations
"Joseph Miotke is the gold standard. His understanding of the subject matter is faultless. He is proactive and gives practical advice. Most importantly, he is sensitive to the resources and purse strings of the company. He is very popular." – client quote for Intellectual Asset Management
"Joe is the best counsel we have ever worked with. He has a comprehensive knowledge of the market, and advocates strategic management and monetization – something many firms have not yet grasped." – client quote for Intellectual Asset Management
"As an attorney, Miotke is 'brilliant at aligning patent approaches with business needs to ensure you protect what matters most while spending resources wisely.' More broadly, he is gifted at opening innovation and entrepreneurship pathways for those with limited access; the effort he puts into developing talent from underprivileged backgrounds is truly laudable." – Intellectual Asset Management
Service Area Subspecialties
Contact