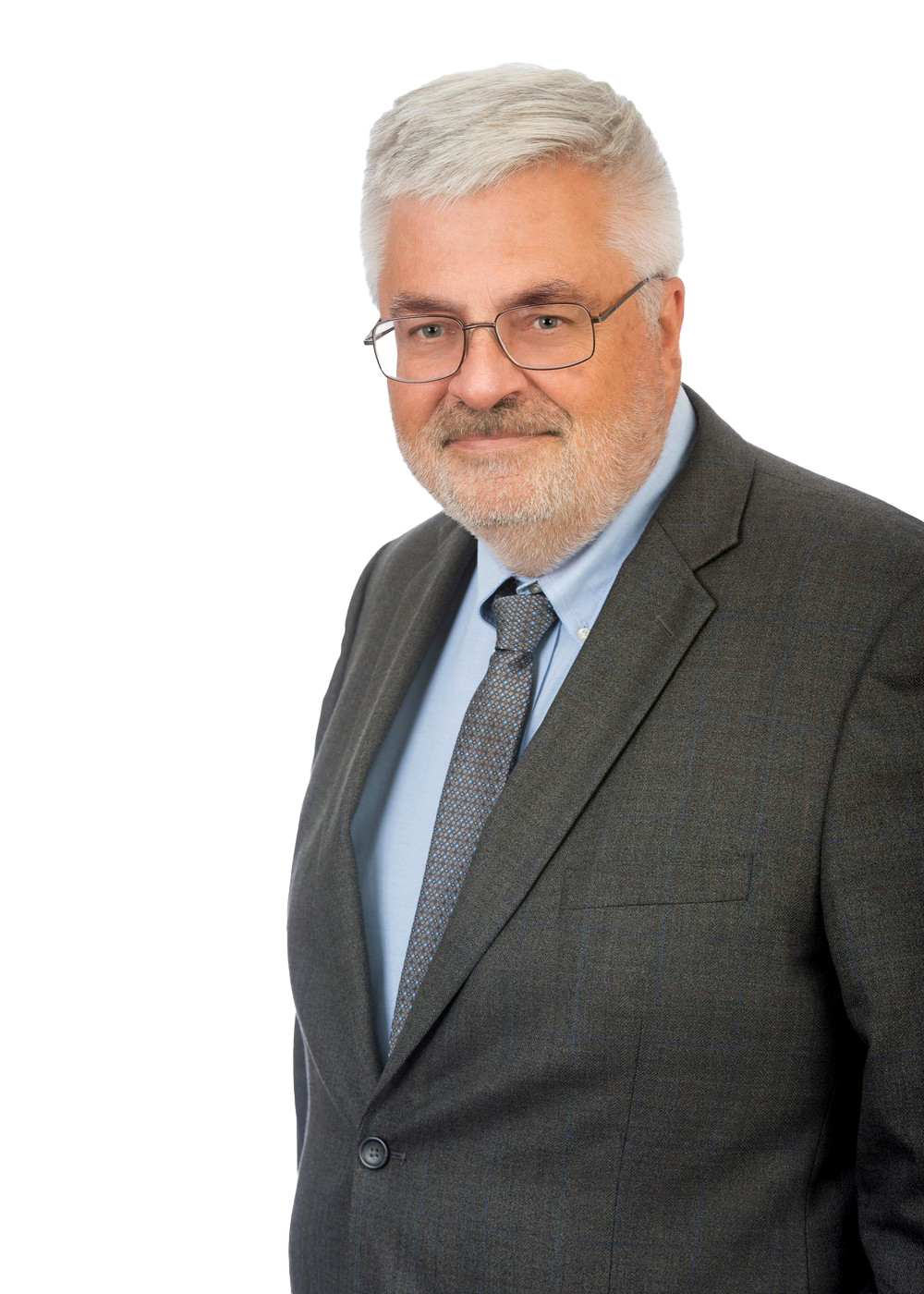 Service Areas:
Education:
J.D., William Mitchell College of Law
B.A., University of Minnesota – Minneapolis
Admissions:
Minnesota
U.S. District Court for the District of Minnesota
U.S. Court of Appeals for the 8th Circuit
U.S. Court of Appeals for the Federal Circuit
For nearly 40 years, Jim has represented clients on patent, trademark, trade secret, copyright, licensing, software, and other intellectual property and business matters. He routinely assists clients in securing protections for their ideas and brands in the U.S. and internationally. And when intellectual-property disputes arise, clients call on Jim to deploy his substantial expertise in litigating cases in state and federal courts throughout the United States.
The bench in the U.S. District Court for the District of Minnesota recognized Jim's expertise when they asked him to serve in the 2005 Patent Advisory Committee, which recommended the local rules the Court now uses in patent litigation.
Jim is a prolific writer. He has authored more than a hundred articles covering interesting and important intellectual property topics.
Outside of the office, Jim is an engaged community member who has focused on issues of ensuring quality and equitable public educational opportunities for all students. He was elected four times by the residents of northern Dakota County to its School Board, and he served for many years as the School Board Chair.
Jim will tell you that his greatest accomplishment is helping his wife raise their six children, five daughters and a son, all of whom are also accomplished professionals. Jim's hobby is photography, and his favorite pastime is spending time with his large family.
Affiliations
Dakota County Bar Association
Minnesota State Bar Association
American Bar Association
Minnesota Intellectual Property Law Association
Articles & Presentations
"Supreme Court Clarifies When Inventors May Challenge the Validity of a Patent They Assigned" – DeWitt Intellectual Property Alert, June 2021
"Proper Claim Drafting: An Essential Skill for Patent Practitioners" – DeWitt Intellectual Property Alert, February 2021
"COVID-19 Relief Bill Includes Major Intellectual Property Changes" – DeWitt Intellectual Property Alert, December 2020
"COVID-19 Research: Will the Results be Patent Eligible?" – DeWitt North Star Update, May 2020
"Supreme Court Issues Important Rulings on Two Intellectual Property Cases" – DeWitt North Star Update, May 2020
"Words Matter in a Time of Crisis: Force Majeure Clauses and COVID-19" – DeWitt North Star Update, March 2020
"Fifth Circuit Court of Appeals Emphasizes the Need for Timely Copyright Registration" – DeWitt North Star Update, February 2020
"Disaster May Strike When Trademarks are Improperly Used on Imported Goods" – DeWitt North Star Update, November 2019
"Agreements Vital to Intellectual Property Protection Program" – DeWitt North Star Update, September 2019
"Is the Pendulum Swinging Back?

" – DeWitt North Star Update,

June 2019
"An Intellectual Property Primer for Medical Providers" – Spring Conference of the Minnesota Association of Cardiovascular and Pulmonary Rehabilitation – Minneapolis, MN,

April 25, 2019
"Courts Make Life More Difficult for Copyright Owners

" – DeWitt North Star Update,

April 2019
"First Sale and Fair Use in the Digital Age

" – DeWitt North Star Update,

February 2019
"Defending Yourself Against Patent Trolls" – Cloud Communications Alliance Conference – San Diego, CA,

October 15, 2013
Awards & Recognitions
AV Martindale Hubbell® Rated Attorney – Highest Possible Peer Review Rating in Legal Ability
Service Areas Subspecialties
Business

Major Business Litigation

Intellectual Property

Copyrights
Licensing​
Patents
Software protection
Trade Secrets
Trademarks Clearance and Protection

Intellectual Property Litigation

Computer and Software Litigation
Copyright Litigation
Licensing Litigation
Patent Litigation
Trade Secret Litigation
Contact