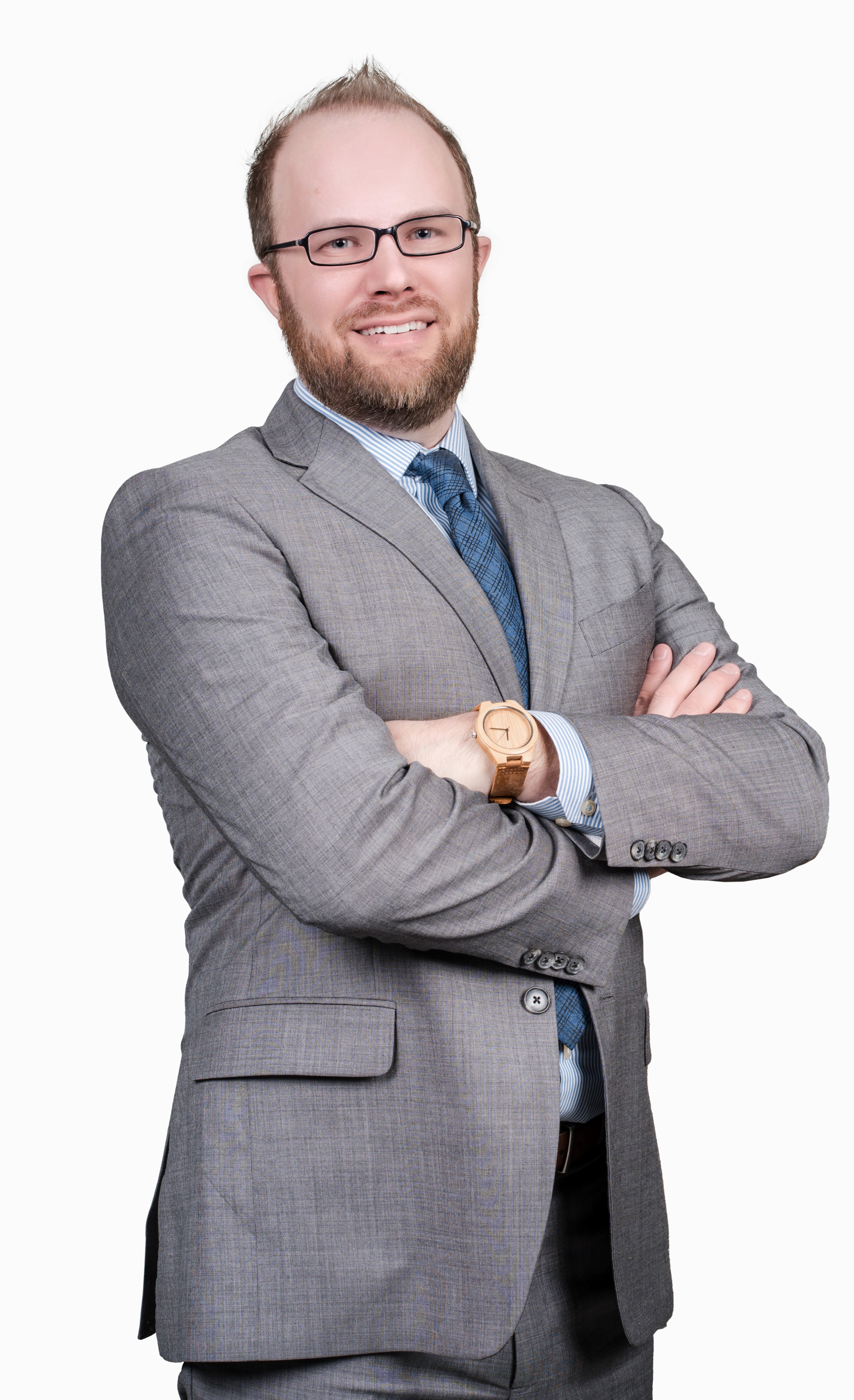 Service Areas:
Education:
J.D., cum laude, William Mitchell College of Law
B.S., Computer Science, University of Minnesota
Admissions:
Minnesota
U.S. Patent & Trademark Office (USPTO)
U.S. District Court for the District of Minnesota
Christian is a partner in DeWitt's Minneapolis office and is a member of its Intellectual Property & Intellectual Property Litigation practice groups. He has extensive legal and software engineering experience, and advises clients in a wide range of areas including patent prosecution, trademarks, trade secrets, and copyrights. His breadth of knowledge includes working with clients on matters related to portfolio management, freedom-to-operate, inter partes review (IPR), licensing, confidentiality agreements, contract negotiations, and IP litigation. He has prosecuted U.S. patent applications in a variety of technical areas, including telecommunications, computer security, database, machine learning, blockchain, computer hardware and software, medical device, and mechanical technologies.
Additionally, his experience includes working as in-house counsel where he managed the company's U.S. and international patent and trademark portfolios, oversaw the company's IP enforcement including advising on patent and trademark litigation strategies, prepared trademark clearance opinions, and interfaced with business leaders and engineering teams to develop the company's U.S. and international IP strategies, including patent, trademark, trade secret, and copyright strategies. Christian also advised on issues related to unfair trade including antidumping and countervailing duties, as well as contract matters.
Prior to graduating from law school, Christian worked as a Lead Software Engineer at Honeywell International where he designed, implemented, and validated real-time embedded software for ring laser gyro and MEMS-based aerospace products. His work included integrating embedded software into in-house ASICs, including debugging via ARM instruction sets, as well as developing test equipment software solutions using Visual Basic and C/C++.
Affiliations
Minnesota State Bar, Member
Hennepin County Bar, Member
Articles & Presentations
"The Patent Clearance Opinion: A Powerful Fundraising Tool" – Life Science Alley Conference Exhibit, May 2012

"Transatlantic Patenting, ABA Landslide, Vol. 2, No. 2" – November | December 2009 –Gwilym V. Roberts, Jay A. Erstling & Christian J. Girtz
Customs and Border Protection guest speaker, September 13, 2022
"Intellectual Property Law for Engineers and Designers" - Prime Digital Academy guest speaker, October 10, 2019 and September 17, 2020
University of Minnesota - College in the Schools English Composition field day for high school seniors guest speaker, Spring 2001, Spring 2002
Client Recommendations
"Christian is a pleasure to work with. He is a great patent lawyer with a bright future." - Client
Notable Representations
LEGAL

Prosecuted U.S. patent applications and managed client patent portfolios in a variety of technical areas, including telecommunications, computer security, database, machine learning, blockchain, computer hardware, computer software, medical device, and mechanical technologies
Directed prosecution of international patent portfolios
Conducted patentability research and analysis, drafted patentability opinions, and advised clients on same
Conducted freedom-to-operate research and analysis, drafted opinions, and advised clients on potential risks within a particular technological scope
Drafted license, NDA, clickwrap, software transfer, and other agreements and counseled clients on use
Advised clients on trademark, copyright, and trade secret issues
COMPUTER SCIENCE / SOFTWARE ENGINEERING

Designed, implemented, and validated real-time embedded software for ring laser gyro and MEMS-based aerospace products at SEI Capability Maturity Model Level 3 as part of cross-functional team, including implementation of 50+ new communication protocols as part of hardware block change
Integrated embedded software into in-house ASICs, including debugging via ARM instruction sets
Designed, implemented, and validated test equipment software solutions using VB and C/C++
Troubleshot hardware and software factory test issues in production environment
Designed and developed MFC class-based Win32 software applications for global healthcare clients
Wrote backend scripts in proprietary scripting language to interface with Oracle/DB2 databases
Certified as Design for Six Sigma green belt
Contact