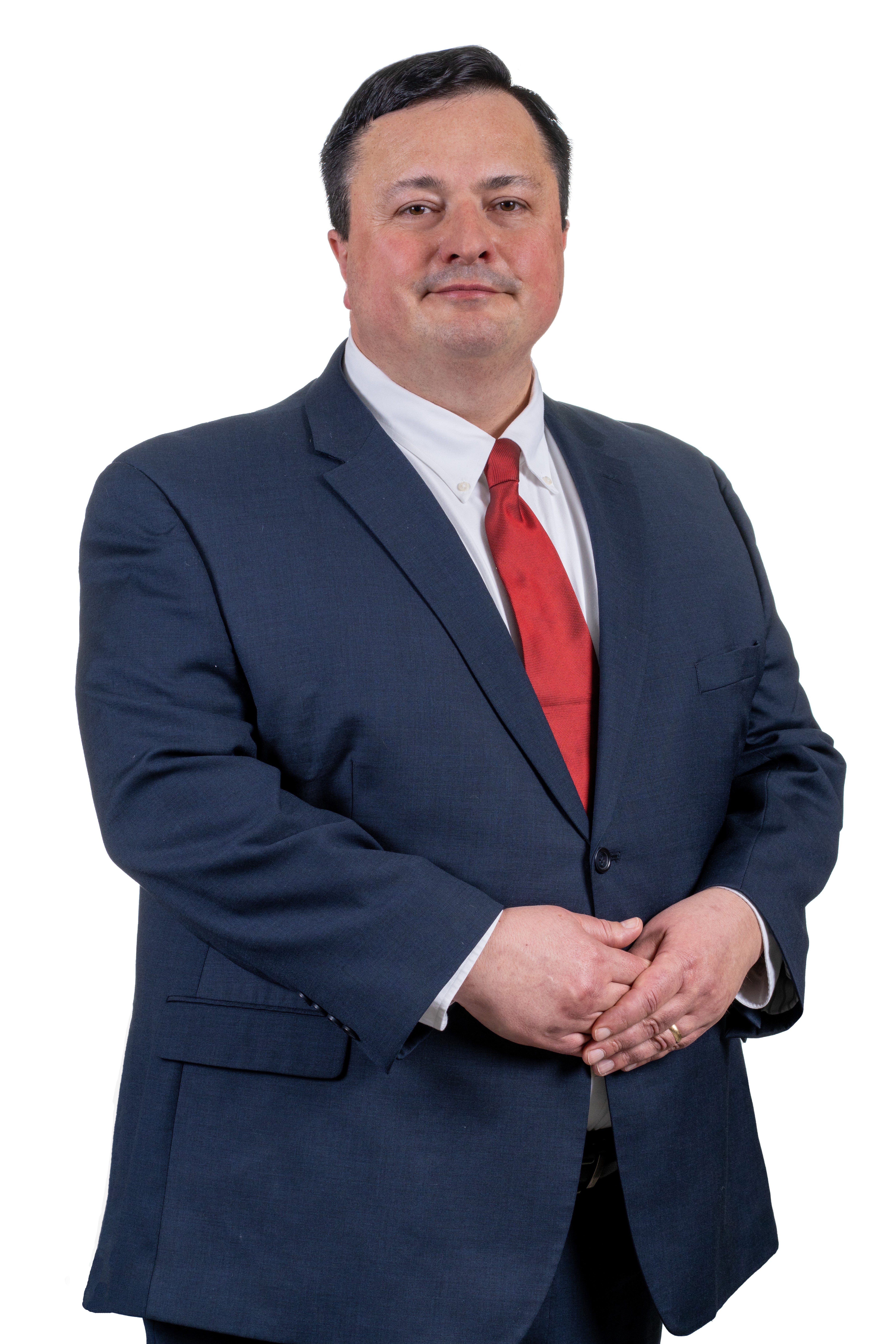 Service Areas:
Education:
J.D., Boston College Law School
M.S., Mechanical Engineering, Massachusetts Institute of Technology
M.S., Nuclear Engineering, Massachusetts Institute of Technology
B.S., magna cum laude, Mechanical Engineering, Manhattan College
Admissions:
Minnesota
New York
Massachusetts
Connecticut
U.S. Court of Appeals, Federal Circuit Court
U.S. District Court for the Eastern and Southern Districts of New York
U.S. District Court for the District of Connecticut
U.S. Patent & Trademark Office (USPTO)
Brian is a skilled attorney with a deep understanding of patent prosecution and patent litigation. He is known for his ability to provide exceptional legal representation to clients in diverse industries, helping them navigate complex legal challenges and protect their intellectual property.

Brian's background in engineering gives him a unique perspective and a thorough understanding of the technical aspects of patent law. He holds a Master of Science degree in both Mechanical Engineering and Nuclear Engineering from the Massachusetts Institute of Technology (MIT). With his technical background and legal expertise, Brian is well-equipped to handle even the most complex patent disputes. He has represented clients in a wide range of industries including medical devices, manufacturing, medical imaging, and computer software. His experience includes patent litigation and patent prosecution, as well as trademark and copyright matters.

Brian is known for his attention to detail, his ability to analyze complex technical information, and his dedication to achieving the best possible outcome for his clients. He is committed to providing personalized, client-focused representation, and he works closely with his clients to understand their unique needs and goals.

In addition to his legal practice, Brian is involved in several professional organizations, including the American Society of Mechanical Engineers, the American Nuclear Society and the American Chemical Society.

Brian is a talented attorney with a unique combination of technical expertise and legal knowledge. His understanding of the intricacies of patent law, coupled with his background in engineering, allows him to provide exceptional representation to clients. Whether he is helping a client protect their intellectual property or navigating a complex patent dispute, Brian approaches every case with a dedication to achieving the best possible outcome.
Affiliations
American Society of Mechanical Engineers (ASME)
American Nuclear Society
American Chemical Society
Articles & Presentations
"The USPTO and the Future of Patent Reform and Remedies (… or The Future is Now)" – Co-Author, 2011
Keep it SaaSy: Protecting Key Innovations in the Software as a Medical Device World – Panelist, 2021
What BioPharma Companies Need to Know About the "America Invents Act" – Co-Presenter, 2012
The Changing Patent Landscape of Spinal Implant Technology – Speaker, 2006
Awards & Recognitions
The Best Lawyers® in America – Patent Law (since 2023)
Magnetic Fusion Engineering Technology (MFET) Fellowship - Department of Energy (D.O.E.)
Tau Beta Pi Engineering Honor Society
Pi Tau Sigma Mechanical Engineering Honor Society
Department of Energy (D.O.E.) Science and Engineering Research Semester (SERS) Fellow
Notable Representations
Patent Law and Prosecution
Developed domestic and international patent portfolio for company pioneering new approaches in laparoscopic surgical ports acquired in 2016 for $265,000,000
Vastly expanded domestic and international patent portfolio for medical device company pioneering advances in laparoscopic suturing devices to block Fortune 50 competitor that later stopped selling competing product
Performed extensive patent due diligence and freedom to operate analyses in the field of spinal implants for Global Healthcare Company in support of acquisitions of spinal implant companies for $170,000,000 and $60,000,000
Secured patents for client's revolutionary tamper evident packaging product that became foundation of client's multimillion dollar annual revenue stream; patents successfully asserted in multiple litigations to exclude competitors from market
Developed domestic and international patent strategy for client in nanocomposite electroplating technologies; successfully provoked patent Interference in the United States Patent and Trademark Office on behalf of the client against aerospace giant, resulting in lucrative settlement for client
Developed University patent portfolios in various green energy technologies
Counseled and developed strategic patent portfolio for well-known engine valve-train manufacturer in support of multimillion dollar patent monetization program
Developing and expanding domestic and international patent portfolio for engine company pioneering advances in rotary engines
Executing domestic and international patent portfolio strategy for client pioneering advances in MR Imaging
Represented social media companies in various stages of development in intellectual property matters relating to patent landscaping, patent preparation and prosecution, and trademark and copyright counseling
Developed and expanded domestic and international patent and trademark portfolio for company pioneering advances in extremity MRI systems, later acquired by General Electric

Intellectual Property Litigation

Union Oil Co. of California v. Atlantic Richfield Co. et. al. (C.D. Cal.) Represented defendants in patent infringement action involving reformulated gasoline overturning $365 M judgment
Medrad, Inc. v. MRI Devices Corporation (W.D. Pa.) Represented defendant in patent infringement action involving transmit/receive phased array radio frequency imaging coils
ScanMed of Medic, Inc. v. General Electric Medical Systems (D. Nebr.) Represented defendant in patent infringement action involving phased array radio frequency imaging coils
MCW Research Foundation, Inc. v. MRI Devices Corporation (E.D. Wisc.) Represented defendant in patent infringement action involving functional MRI ("fMRI") imaging technology
FP International v. Pactiv Corporation et al., (D. Del.) Represented defendants in patent infringement action involving inflatable packaging cushion technology
General Hospital Supply Corp. v. Velmed, Inc. (W.D.N.C.) Represented plaintiff in patent infringement action involving protective inserts for sterilization wraps for surgical instrument trays
General Hospital Supply Corp. v. Aspen Surgical Prods., Inc. (W.D.N.C.) Represented plaintiff in patent infringement action involving protective inserts for sterilization wraps for surgical instrument trays
Velmed, Inc. v. General Hospital Supply Corp. (W.D.N.C.) Represented defendant in patent infringement action involving protective inserts for sterilization wraps for surgical instrument trays
Wellman, Inc. v. Eastman Chem. Co. (D. Del.) Represented plaintiff in patent infringement action involving polyethylene terephthalate ("PET") formulations, including characterization of thermal, optical and colorimetric properties. Obtained reversal of patent invalidation before Federal Circuit to leverage settlement agreement
General Hospital Supply Corp. v. Cygnus Medical, et al. (D. Conn) Represented plaintiff in patent infringement action involving sterilization tray liners for surgical instruments
S.O.I. Tec Silicon on Insulator Technologies S.A. et al v. MEMC Electronic Materials Inc. (D. Del.) Represented defendant in patent infringement action involving silicon ingot manufacturing
E.I. Du Pont De Nemours et al. v. Macdermid, Inc. et al. (D. Del.) Represented plaintiff in patent infringement action involving flexographic printing plate technology
Accuscan, Inc. v. Xerox Corp. (S.D.N.Y.), Represented plaintiff in patent infringement action involving circuitry for implementing grayscale reproduction on photocopiers
Yamaha Hatsudoki Kabushiki Kaisha et al. v. Bombardier, Inc., et al. (C.D. Cal) Represented defendants in patent infringement action involving personal watercraft
Kelly v. W.L. Gore Assocs., et al. (D. Colo.) Represented defendant in misappropriation case involving artificial vascular grafts employing expanded PolyTetraFluoroEthylene ("ePTFE")
Plasma Physics Corp, et al v. Fujitsu Limited, et al.(E.D.N.Y.) Represented defendants in patent infringement action involving display screens manufactured using plasma enhanced chemical vapor deposition
Tama Plastic Industry v. Karatzi Industrial and Hotel Enterprises, S.A. et al. (C.D. Cal) Represented plaintiff in patent infringement action involving plastic pallet netting.
Automated Packaging Technologies, LLC v. Tama Plastic Industry et al. (M.D. Fla.) Represented defendant in patent infringement action involving plastic pallet netting
Rockwell Automation, Inc. et al. v. Wago Corp. et al. (W.D. Wis) Represented plaintiffs in patent infringement action involving software and hardware for automated manufacturing
Stafford et al. v. Edwards et al. (Interference No. 105,321) Represented senior party in patent interference involving polymers having inorganic fillers for making stretch blow-molded containers with reduced coefficient of friction. Resulted in favorable settlement for client
Provost v. Goulait et al. (Interference No. 103,718) Represented senior party in patent interference involving fastening hook and loop fasteners using non-woven fabrics. Resulted in favorable settlement for client
Nardi et al. v. Datta et al. (Interference No. 105,889) Represented junior party in patent interference involving electroplated nanocrystalline coatings. Resulted in favorable settlement for client
Ex Parte Reexamination of U.S. Patent No. 6,325,380, entitled "Face Seal Assembly," assigned to Burgmann Industries GmbH & Co. Ex Parte Reexamination 90/007,875 filed on January 17, 2006, reexamination certificate issued on November 20, 2007 (claims amended during reexamination). Reexamination pursued on behalf of patent holder
Ex Parte Reexamination of U.S. Patent No. 5,288,393, entitled "Gasoline Fuel" assigned to Union Oil Co. of California, Ex Parte Reexamination No. 90/005,924, filed February 6, 2001 and Reexamination No. 90/006,295, filed May 20, 2002, patent dedicated to the public on August 11, 2005; benefit of outcome of reexamination proceedings accorded to defendants in Union Oil Co. of California v. Atlantic Richfield Co. et. al. (C.D. Cal.) on May 16, 2002. Reexaminations filed on behalf of defendant litigants
IPR2016-00071 – Institution denied against client's patent
IPR2015-01234 – Institution denied against client's patent
IPR2015-01337 – Institution denied against client's patent
IPR2015-01370 – Petition Dismissed pursuant to joint motion
IPR2015-01338 – Petition Dismissed pursuant to joint motion
IPR2015-01229 – Petition Dismissed pursuant to joint motion
IPR2015-01336 – Petition Dismissed pursuant to joint motion
Service Area Subspecialties
Patent Prosecution and Counseling
Patent Litigation
Trademark Prosecution and Counseling
Contact