News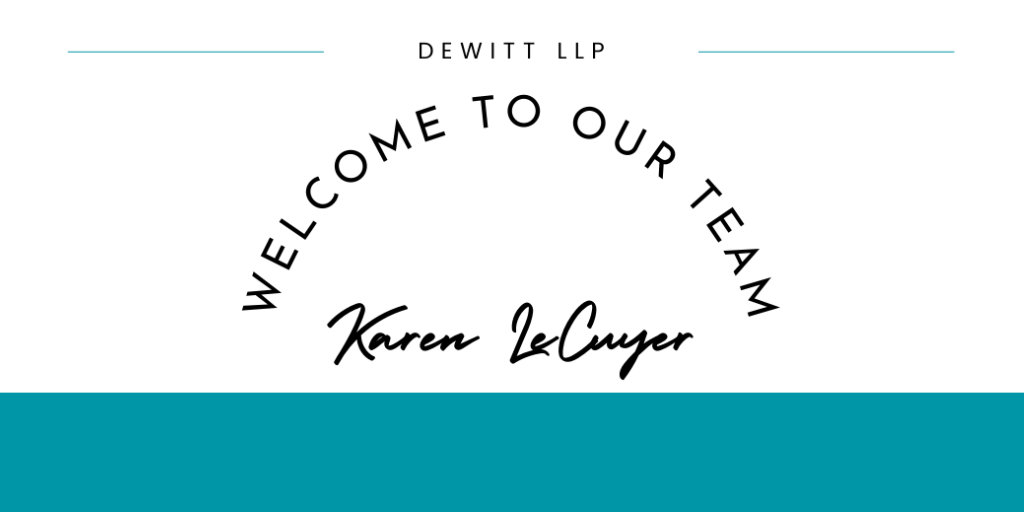 DeWitt LLP Welcomes Seasoned Intellectual Property Attorney Karen LeCuyer, Ph.D.
Today DeWitt LLP announced attorney Karen LeCuyer, Ph.D., joined the firm's Intellectual Property practice group in its Madison office.
LeCuyer's knowledge and wide-ranging experience have solidified her reputation as a leading attorney in the world of patent law. She provides patent representation to clients working in the disciplines of chemistry, pharmaceuticals with an emphasis on formulations and drug delivery/nanomedicine, life science, biotechnology, biological polymers, dermal fillers, diagnostics, agriculture, animal health, materials science, and other areas. Innovators seeking to protect their breakthroughs frequently turn to her for guidance.
She has a deep understanding in patent application, preparation, and prosecution, in the U.S. and overseas representing individual inventors, academic institutions, start-up companies and large companies. Her proficiency in preparing patentability, invalidity, infringement/non-infringement, and freedom-to-operate opinions has proven invaluable, particularly in the complex realm of Abbreviated New Drug Application certifications. LeCuyer is a recognized authority in patent searching and strategic development.
She earned a J.D. from the University of Connecticut School of Law, completed a Postdoctoral Fellowship at the University of Colorado - American Cancer Society, earned a Ph.D. from Yale University in Biophysical Chemistry and a B.S. in Chemistry and Biology,
summa cum laude
, from Providence College. LeCuyer is a member of the American Chemical Society, the Association of University Technology Managers, the American Bar Association and is on the Development Committee for Gilda's House. She is admitted to practice in Connecticut, Wisconsin and the United States Patent and Trademark Office (USPTO).