News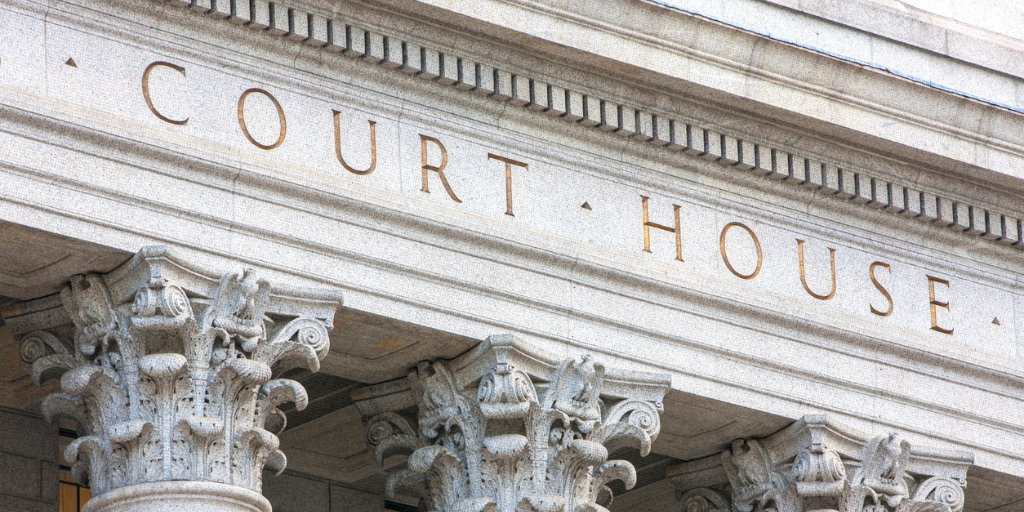 A Lesson from Musk?! What a Federal Judge's Denial of Elon Musk's Request to Relocate Trial Says About Forum Changes
Jan 25, 2023 | Laurel C. Montag
The case against an ever-tweeting Musk
An ongoing case concerning billionaire, Elon Musk, highlights a significant hurdle litigants face when fighting for change of venue. Musk is facing a class action suit for securities-fraud regarding his 2018 tweets. Which of his prolific tweets gave rise to this suit, you ask? In August of 2018, Musk tweeted, "Am considering taking Tesla private at $420. Funding secured." This tweet started a firestorm among the company's investors. Musk, however, never took Tesla private. As a result, Tesla shareholders filed a class action suit, alleging the tweets were false and caused investors to lose billions of dollars. The investors allege that the tweet severely impacted the price of Tesla stock, options, and bonds, ultimately causing them substantial financial harm.
The trial is set to take place in San Francisco, California, the setting of Tesla's former headquarters. Musk's lawyers petitioned the court to move the trial to Texas, where the company is now headquartered. They argued that selecting a jury pool in San Francisco would inevitably result in a biased jury against Musk. In support of this argument, Musk cited 200 potential juror questionnaires, showing that 82% of possible jury members in San Francisco who have an opinion of Musk view him negatively. Musk argued in the plea that severely biased media coverage accentuated San Francisco residents' negative views of him surrounding his use and purchase of the social media platform.
U.S. District Court Judge, Edward Chen, was not convinced, however, and ultimately denied the motion. He compared the case to the recent Elizabeth Holmes trial, essentially stating if that court could assemble an unbiased jury, so could this court.
Attorneys for Tesla's shareholders countered Musk's arguments, stating, "[f]or better or worse, Musk is a celebrity who garners attention from the media around the globe . . . his footprint on Twitter alone is partially to blame for that. If 'negative' attention was all that was required to disqualify a jury pool, Musk would effectively be untriable before a jury given his knack for attracting 'negative' coverage."
What does this say about the difficulty of changing venue in federal cases?
Under the Federal Rules of Civil Procedure, upon motion by any party, a trial court may transfer a civil action to a different venue, "for the convenience of parties and witnesses, in the interest of justice." 28 U.S.C. § 1404(a). "The interest of justice" includes preventing prejudice among prospective jurors. As Musk cites in his motion for change of venue, "[s]uch prejudice can be shown where 'the trial venue was saturated with prejudicial and inflammatory publicity.' See Williams v. Vasquez, 817 F. Supp. 1443, 1473 (E.D. Cal 1993). And '[p]rejudice is presumed when the adverse publicity is so pervasive and inflammatory that the jurors cannot be believed when they assert that they can be impartial.'" Quoting United States v. Croft, 124 F.3d 1109, 1115 (9th Cir. 1997).
The difficulty, especially in high profile cases, however, is that there isn't much consensus on what constitutes an "impartial juror." For this reason, and various burdens associated with changing venue (costs, lost time and resources, starting voir dire over again, etc.), judges seldom grant motions to change venue. There is an argument that these burdens cause trial judges to disfavor venue changes, before ever hearing the party's motion. This begs the question: if Elon Musk can't get a venue change out of the area in which he laid off hundreds of Twitter employees, who can?

What does this say about the difficulty of moving Wisconsin cases?
The Wisconsin analog to FRCP § 1404(a) is Wis. Stat. § 801.52 - Discretionary change of venue. Under the state statute, "[t]he court may at any time, upon its own motion, the motion of a party or the stipulation of the parties, change the venue to any county in the interest of justice or for the convenience of the parties or witnesses .. . ." Wis. Stat. § 801.52. Wisconsin law dictates that "[t]he granting of a change of venue on the grounds of community prejudice is discretionary with the trial court." Central Auto Co. v. Reichert, 87 Wis. 2d 9, 273 N.W.2d 360 (Ct. App. 1978). "However, when there is a reasonable likelihood that a defendant will not receive a fair trial because of community prejudice, the defendant is entitled to have the place of trial changed." Central Auto Co. v. Reichert, 87 Wis. 2d 9, 273 N.W.2d 360 (Ct. App. 1978).
Although Wisconsin state courts may not have as many high-profile cases, local prejudice can be grounds for change of venue within the state. Precedent indicates that the standard for prejudice in Wisconsin state court may be more attainable than federal court: "Actual community prejudice need not be shown, and any doubts about community prejudice should be resolved in favor of the moving party." Benson v. City of Ashland, 2001 WI App 197, 247 Wis. 2d 497, 633 N.W.2d 277. However, the discretion ultimately lies with the court to decide whether any "prejudice" or biased publicity would rise to the level of impacting the outcome of the trial.