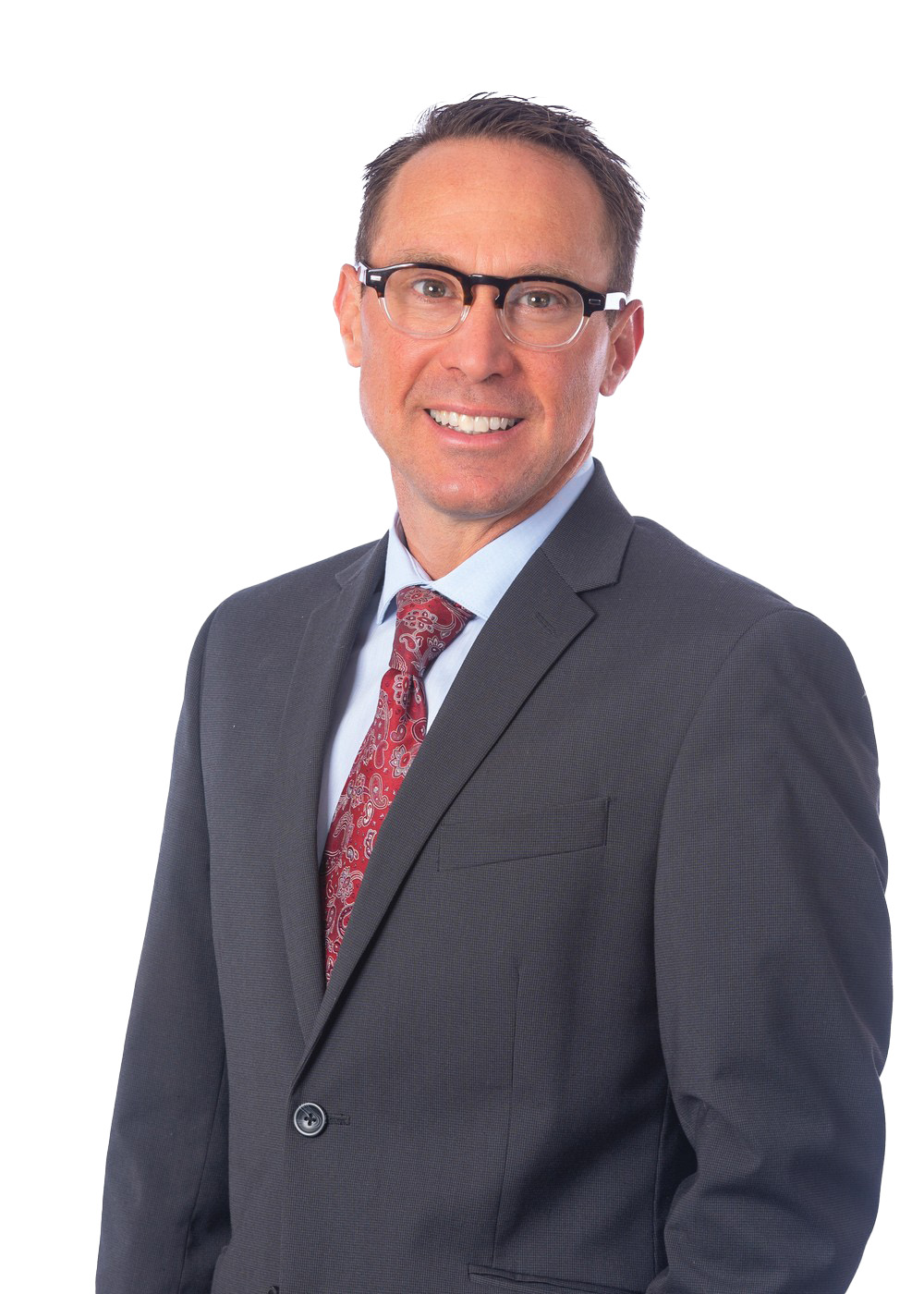 Service Areas:
Education:
Ph.D., Biochemistry, University of Wisconsin-Madison
M.A., Philosophy of Science, University of California at San Diego
B.A., Philosophy with Pre-Medical Curriculum, Franklin & Marshall College
Admissions:
U.S. Patent & Trademark Office (USPTO)
Your patent counsel needs to understand your technology. As a registered patent agent, Dan brings to his practice a detailed understanding of experimental science, focused expertise in a number of biotechnological disciplines and extensive, hands-on research experience. Dan works with university technology transfer organizations, individual inventors, and companies ranging from startups to multi-national corporations in securing their patent rights both domestically and internationally and in managing their patent portfolios.
He conducts nearly all aspects of practice before the United States Patent and Trademark Office, including patent prosecution, requests for reexamination, and appeals before the Patent Trial and Appeal Board. In addition, Dan advises on such matters as invalidity opinions, freedom to operate opinions, patentability opinions, licensing agreements, and litigation.
Dan has experience with a number of technologies, including enzymes, antibodies, medical devices, pharmaceutical compounds, cellular reprogramming methods, assays, assay platforms, nutraceutical compositions, disease treatments, nanopositioning systems, chemical manufacturing processes, and mechanical devices, among others.
His practice is informed with his expertise in a number of areas of bioscience, such as biochemistry, cell biology, molecular biology, microbiology, genetics, and genomics. He has researched molecular and cellular mechanisms underlying metabolic disease, particularly the role of certain protein receptors and enzymes in regulating lipid metabolism. He has also contributed to a genetic mapping of mRNA expression and metabolic profiles in an F2 intercross between diabetes-resistant and diabetes-susceptible mouse strains. In addition, he has conducted molecular genetic research on microbial pathogens and developed multiplex real-time PCR viral diagnostic arrays for the U.S. Department of Defense.
Articles & Presentations
Wisconsin Attorneys Desk Reference – Patent Chapter (with Charles Sara and Navid Fanaeian)
Awards & Recognitions
Journal of Biological Chemistry cover image, 2008, Apr. 25; 283(17)
NIH National Research Service Award, UW Institute on Aging
NIH National Research Service Award, UW Cardiovascular Research Center
Salutatorian (class rank of 2) of undergraduate graduating class
Phi Beta Kappa
Client Recommendations
"This is really brilliant…. You have won my business." – CEO and founder of a biotechnology company, regarding a patent application directed to polymerase enzymes.
"I was amazed at how thorough a job you did. I could not really come up with any substantial additions to the information that we have talked about." – Surgeon and inventor, regarding a patent application directed to a medical device.
"Kudos to the author of the main body. It is well written, so I have very few comments. Actually, I think we should talk about using it as the basis for a review article." – University professor and inventor, regarding a patent application directed to genetically recombinant microorganisms.
Clients
Dan works with university technology transfer organizations, individual inventors, and companies ranging from startups to corporations in securing their patent rights both domestically and internationally and in managing their
Patents
U.S. Patent 8,343,545
Method of producing microparticles
University College London
U.S. Patent 8,574,898Translation-coupling systems
Wisconsin Alumni Research Foundation
U.S. Patent 8,569,465
Method for modifying lignin structure using monolignol ferulate conjugates
Wisconsin Alumni Research Foundation and U.S. Department of Agriculture
U.S. Patent 8,568,448
Clotting cascade initiating apparatus and methods of use and methods of closing wounds
CloSys Corporation
U.S. Patent 8,501,220
Stabilized liquid egg material for extended shelf life
R&D Lifesciences
U.S. Patent 8,461,136
Compositions and methods for protecting cells during cancer chemotherapy and radiotherapy
Wisconsin Alumni Research Foundation
U.S. Patent 8,431,174
Method to separate lipids from cheese whey
Wisconsin Alumni Research Foundation
U.S. Patent 8,410,326
Integrated process and apparatus to produce hydrocarbons from aqueous solutions of lactones, hydroxy-carboxylic acids, alkene-carboxylic acids, and/or alcohols
Wisconsin Alumni Research Foundation
U.S. Patent 8,404,890
Production of 2,4-hexadienoic acid and 1,3-pentadiene from 6-methyl-5,6-dihydro-2-pyrone
Wisconsin Alumni Research Foundation
U.S. Patent 8,258,188
Method of using punicic acid to enhance immune response and prevent metabolic disorders
Nutrition Therapeutics, Inc.
U.S. Patent 8,252,732
Hydrophilic surfaces for reducing friction forces
Bayer Material Science AG
U.S. Patent 8,211,906
Method of inhibiting growth of neoplastic cells and inhibiting infection by administering an immune enhancer drug.
Lawrence C. Scherrer, M.D.
U.S. Patent 8,211,487
Inhibition of ice crystal growth
Srinivasan Damodaran, Ph.D.
U.S. Patent 8,173,717
Silicone foams, process to make them and applications thereof
Zotefoams, PLC
U.S. Patent 8,162,140
Specimen retention container
2 View, LLC
U.S. Patent 8,093,030
Thermostable viral polymerases and methods of use
Lucigen Corporation
U.S. Patent 8,088,612
Thermostable cellulase and methods of use
C5-6 Technologies, Inc.
U.S. Patent 8,084,500
Method of using catalpic acid to treat dyslipidemia
Nutrition Therapeutics, Inc.
U.S. Patent 7,960,164
Selective growth medium for Listeria spp
Paradigm Diagnostics, Inc.
U.S. Patent 7,834,058
Method of using catalpic acid to treat hyperinsulinemia
Nutrition Therapeutics, Inc.
U.S. Patent 7,994,098
Light directed DNA synthesis using inverse capping for error reduction
Wisconsin Alumni Research Foundation
U.S. Patent 7,807,636 Bovine P-selectin glycoprotein ligand-1
Wisconsin Alumni Research Foundation
Scientific Work
Scientific Publications
Blasiole DA, Oler AT, Attie, AD. Regulation of apoB secretion by the LDL receptor requires exit from the cytoplasmic reticulum and interaction with apoE or apoB. J Biol Chem. 2008; 25;283(17):11374-81. (Link)
Ferrara CT, Wang P, Neto EC, Stevens, RD, Bain JR, Wenner BR, Ilkayeva OR, Keller MP, Blasiole DA, Kendziorski C, Yandell BS, Newgard CB, Attie AD. Genetic networks of liver metabolism revealed by integration of metabolic and transcriptional profiling. PLoS Genet. 2008; 14;4(3):e1000034. (Link)
Blasiole DA, Davis RA, Attie AD. The physiological and molecular regulation of lipoprotein assembly and secretion. Mol Biosyst. 2007; 3(9):608-19. (Link)
Nassoury N, Blasiole DA, Tebon Oler A, Benjannet S, Hamelin J, Poupon V, McPherson PS, Attie AD, Prat A, Seidah NG. The cellular trafficking of the secretory proprotein convertase PCSK9 and its dependence on the LDLR. Traffic. 2007; 8(6):718-32. ( Link)
Freed NE, Blasiole D, Daum L, Metzgar D, Wu J, Russell KL. Detection of influenza A, influenza B, and adenoviruses using single tube fluorogenic PCR with melting curve analysis. In Strengthening Influenza Pandemic Preparedness through Civil-Military Cooperation, edited by Neville J and Kisilev OI, pp. 123-128; 2005. Amsterdam: lOS Press.
Blasiole DA, Metzgar D, Daum LT, Ryan MA, Wu J, Wills C, Le CT, Freed NE, Hansen CJ, Gray GC, Russell KL. Molecular analysis of adenovirus isolates from vaccinated and unvaccinated young adults. J Clin Microbiol. 2004; 42(4): 1686-93. (Link)
Service Area Subspecialties
Intellectual Property

Biotechnology
Medical Devices
Pharmaceuticals
Contact