News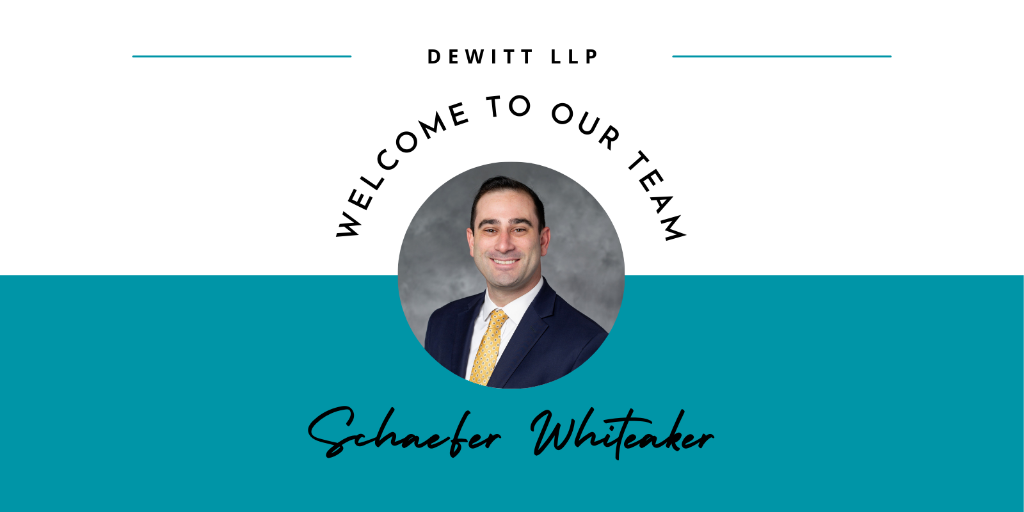 DeWitt Welcomes Associate Attorney Schaefer Whiteaker to its Litigation Practice Group
Today DeWitt LLP announced attorney Schaefer Whiteaker joined the firm's Litigation practice group in its Minneapolis office.
Whiteaker's experience includes defending motions to dismiss, handling discovery disputes, conducting depositions, handling mediations and more. He is adept at conducting legal research, effectively communicating, and advising clients on their options, and assessing the strengths and weaknesses of cases.
He has extensive courtroom experience as a trial attorney, where he represented hundreds of clients while advocating on their behalf during oral arguments and various evidentiary hearings, including motions to suppress and motions to exclude testimony.
Whiteaker earned a J.D. from California Western School of Law and a B.A. from Johns Hopkins University. He is admitted to practice in Arizona, Minnesota, the U.S. District Court of Arizona, and the U.S. District Court for the Eastern and Western Districts of Wisconsin.