News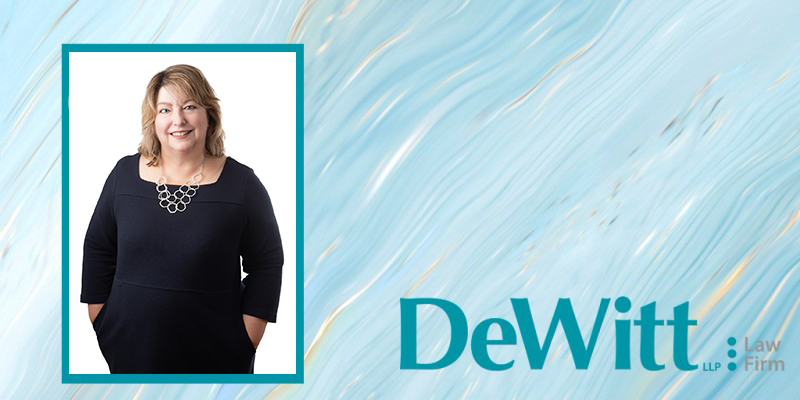 Theresa Roetter Elected Vice President of the Academy of Adoption & Reproduction Attorneys
May 17, 2023 | Michelle M. Friedman
Today, DeWitt LLP announced attorney Theresa Roetter was elected as the Vice President of the Academy of Adoption & Assisted Reproduction Attorneys (AAAA) for a one-year term ending in May 2024.

She is also co-chair of the 2024 AAAA annual conference, which will welcome adoption and assisted reproduction professionals from around the world to Milwaukee May 5-7, 2024.

Roetter, who provides assisted reproduction and adoption services to her clients, is one of just a handful of attorneys in Wisconsin who has expertise in this area. Her practice is state-wide, and her clients come from Wisconsin, other states, and many foreign countries.

She drafts and negotiates gestational surrogacy agreements as well as sperm, egg, and embryo donation agreements and has completed adoptions and established parentage in many Wisconsin counties. Roetter works closely with other attorneys, adoption and surrogacy matching agencies, and psychologists to ensure that all parties are well informed as they begin their adoption or surrogacy journey.

She earned a J.D. from Marquette University Law School and a B.A., cum laude, from St. Norbert College. She is admitted to practice in Wisconsin, the U.S. Supreme Court and the U.S. District Court for the Eastern and Western Districts of Wisconsin.

In addition to her affiliation with AAAA, she is a member of the American Bar Association's Family Law Section – Assisted Reproductive Technology Committee, the American Society of Reproductive Medicine (ASRM) Legal Practice Group, and the State Bar of Wisconsin Children and the Law Section.

About AAAA
The Academy of Adoption & Assisted Reproduction Attorneys is a credentialed, non-profit organization of attorneys, judges, and law professionals dedicated to the competent and ethical practice of adoption and ART law. There are approximately 470 Fellows of the academy throughout the United States and the world. The mission of the academy is to advocate for laws and policies to protect the best interests of children, the legal status of families formed through adoption and assisted reproduction, and the rights of all interested parties.