News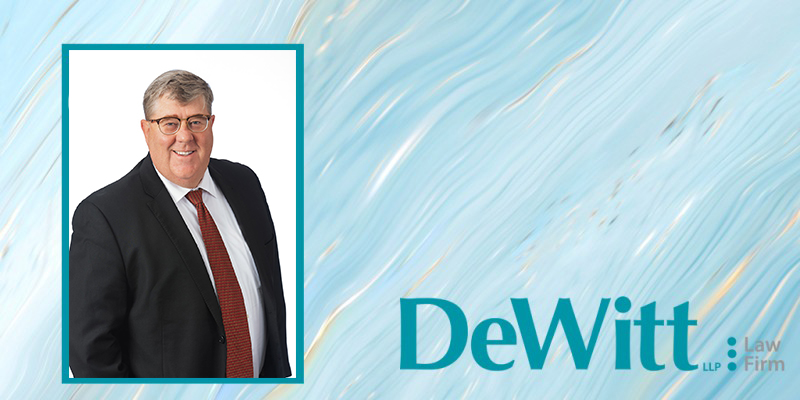 DeWitt Assists in Obtaining a Favorable Decision from the Wisconsin Supreme Court in a Residential Real Estate Transaction
Apr 4, 2023 | Michelle M. Friedman
Today DeWitt LLP announced its partner Shawn M. Govern, in collaboration with two additional law firms, secured a favorable decision from the Wisconsin Supreme Court in a case involving a real estate transaction. Plaintiffs-appellants asserted that the sellers misrepresented the condition of the property.
Govern, who delivered the oral argument before the Wisconsin Supreme Court on behalf of the plaintiffs-appellants Louis Pagoudis, Hanna Pagoudis, Sead Properties,LLC and Kearns Management, LLC, collaborated with attorney Thomas L. Frenn from Frenn Law Offices and attorney James Shaw from James Shaw Law.
At issue in the dispute was whether the defendants failed to disclose defects in a real estate condition report when they sold property to the plaintiffs. The defects ranged from water and mildew in the basement to insect infestation, and more. The plaintiffs initially filed suit for breach of contract, common law misrepresentation, and statutory misrepresentation.
The Honorable Todd K. Martens of the Washington County Circuit Court dismissed the plaintiffs' claims with prejudice. The plaintiffs appealed the circuit court's decision and the Wisconsin Court of Appeals reversed the lower court. The defendants petitioned the Wisconsin Supreme Court seeking review of the appellate decision.
Background of the case and the Wisconsin Supreme Court decision are available here. The decision held that the claims of Sead Properties LLC survive the defendant's motion to dismiss and remanded the case to the circuit court for further proceedings.
About Shawn M. Govern
Govern is a partner in the DeWitt's Greater Milwaukee office where he guides clients through matters related to real estate, litigation, business, construction, bankruptcy, personal injury, probated and estate planning. His litigation experience includes trying cases in Federal, State, Trial, and the Appellate Courts.
Govern earned a J.D. from Marquette University Law School and a B.S. from Saint John's University. He is extensively involved with the real estate, legal and philanthropic communities throughout Wisconsin. His full DeWitt biography is available here.