News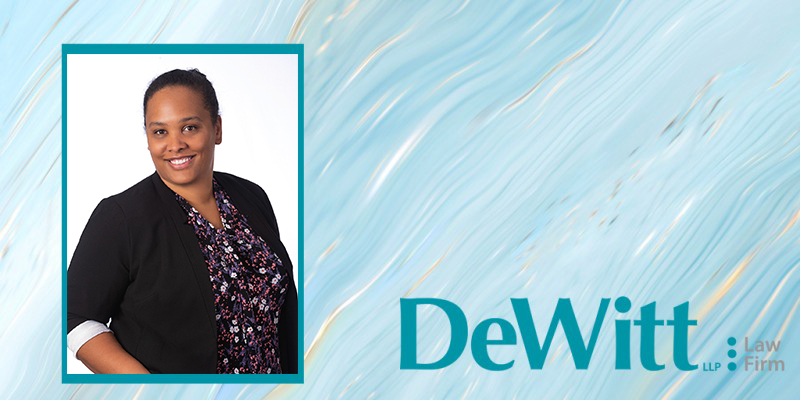 Nicole Williams Buttery Honored in Lawyers of Color Hot List 2022
Dec 21, 2022 | Michelle M. Friedman
Today DeWitt LLP announced attorney Nicole Williams Buttery was recently included in the Lawyers of Color Hot List 2022. The list recognizes attorneys throughout the country for their commitment to legal excellence and their continuous efforts to advance diversity in the legal profession.
Williams Buttery, who will be promoted to partner on January 1, 2023, practices from the firm's Madison office and specializes in Family law. Her primary focus is on assisting clients with thoughtfulness while effectively navigating the most difficult times in their lives. She has experience in matters involving divorce, custody and placement, child support, maintenance, and paternity. She also deals with guardianships, including petitions for guardianship of minors and incompetent adults and she has experience serving as a Guardian ad Litem in Dane County Family Court. Additionally Williams Buttery has experience with temporary restraining orders and injunctions.
She earned a J.D. from the University of Wisconsin Law School and a B.A. from the University of Wisconsin-Madison. She is licensed to practice in Wisconsin and is a member of the Dane County Bar Association, the Legal Association for Women ("Law"), the Law Alliance and is a Dane County Court-Appointed Special Advocate.
About the Lawyers of Color Honoree Selection Process:
This year marks the 10th year of the Lawyers of Color Hot List. The 2022 honorees were chosen through a two-pronged process. The Lawyers of Color selection committee, composed of the editorial staff, fellows, and advisers, reviewed nominations, and researched legal publications to identify promising candidates. It accepted nominations from mentors, peers, and colleagues and made editorial selections based on research to identify attorneys who had noteworthy accomplishments, giving special attention to candidates who were active in diversity pipeline initiatives.
About Lawyers of Color:
Lawyers of Color is a 501(c)(3) devoted to promoting diversity in the legal profession and advancing democracy and equality in marginalized communities. It conducts and commissions research and studies regarding the intersection of the legal profession and social justice. Lawyers of Color also creates articles, blogs, studies, and videos. Its global online community advocates for the well-being of people, especially marginalized communities. It also works to motivate business, political, and community leaders to effect change and advance equality.