News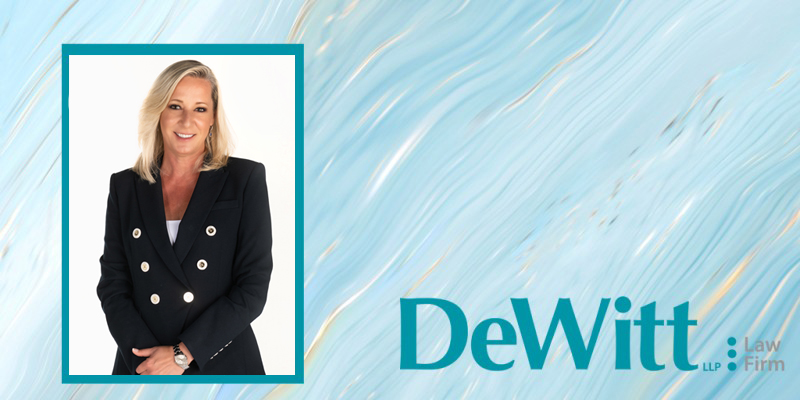 Michelle M. Friedman Recognized During Milwaukee Business Journal's 2022 Veterans in Business Awards Event
DeWitt LLP announced its Director of Marketing, Michelle M. Friedman, was recently recognized as a 2022 Veterans in Business award recipient by the Milwaukee Business Journal. The awards honored twelve U.S. military veterans who have made significant achievements in their careers and efforts to support veterans and veterans' initiatives.

During her military career Friedman obtained the rank of Sergeant while enlisted for four years, where she served on active duty in the United States Army Military Intelligence Corps as an Arabic Linguist Voice Interceptor. She held a top-secret security clearance and studied Modern Standard Arabic and the Egyptian Dialect at the Defense Language Institute Foreign Language Center located in the Presidio of Monterey California (DLIFLC). Based upon her linguistic aptitude she was selected to participate in Bright Star '95, which at that time was one of the world's largest joint military exercises hosted in Egypt. The United States, Egypt, Britain, France, and the United Arab Emirates participated with several other countries, such as Germany, observing. She was also stationed at the American Embassy in Cairo, where she worked in the Defense Attaché's office.

Friedman joined DeWitt in January 2011 as the Director of Marketing where she is responsible for the marketing, communication, and business development efforts of the firm. She is a member of the firm's Management Team and participates in the strategic planning and direction of the firm's short-term and long-term goals. She has more than 20 years of experience in the legal marketing industry and is the recipient of several awards from the Legal Marketing Association's (LMA) Midwest chapter, including awards for best law firm website and excellence in identity launch and promotional campaigns.
Friedman is a member of the Wisconsin Veterans Chamber of Commerce, the American Legion Post 306, a volunteer and Director on the Board of Directors for Fisher House Wisconsin, and a member of Milwaukee Country Club. She earned a B.A. in Mass Communications-Journalism,
magna cum laude
, from the American University in Cairo – Egypt and an A.A. in Modern Standard Arabic, Egyptian Dialect, from the Defense Language Institute Foreign Language Center.