News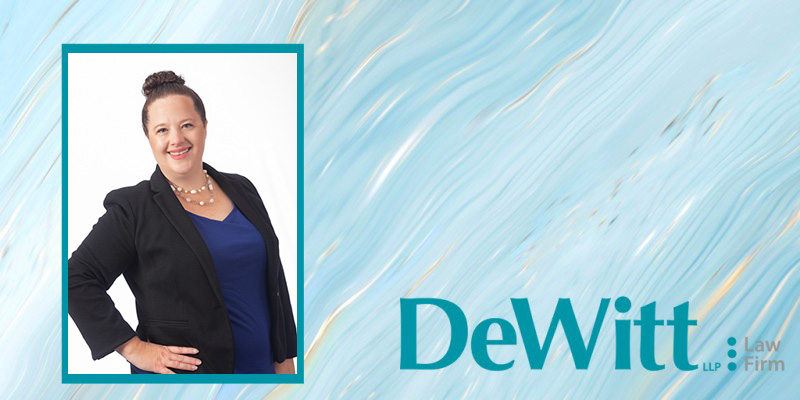 Attorney Lindsey M. Anderson Appointed to the Wisconsin Crime Victims Council
Sep 27, 2022 | Michelle M. Friedman
GREEN BAY | MADISON | MILWAUKEE | MINNEAPOLIS – Today DeWitt LLP law firm announced Wisconsin Attorney General Joshua L. Kaul appointed attorney Lindsey M. Anderson to serve as a Citizen Representative on the Wisconsin Crime Victims Council. The mission of the Council is to advise the attorney general on matters important to victims of crime.
Anderson is a Family Law attorney who helps individuals in all walks of life, whether retired and involved in a long-term marriage, or a young couple seeking a divorce, to navigate family law issues including separation, divorce, custody and placement, child support and maintenance. She also handles mediations for represented and pro se parties and assists clients with adult and minor guardianships and adoption.
She earned a J.D., magna cum laude, from Marquette University Law School, a B.A. from the University of Wisconsin – Milwaukee, and holds a certificate in litigation. She is admitted to practice in the Eastern and Western Districts of Wisconsin and is an active member of the Milwaukee Bar Association. Anderson has received multiple awards for her groundbreaking pro bono efforts related to victim's rights, to include her recent inclusion in the BizTimes Milwaukee Rising Stars in the Law Class of 2022.