News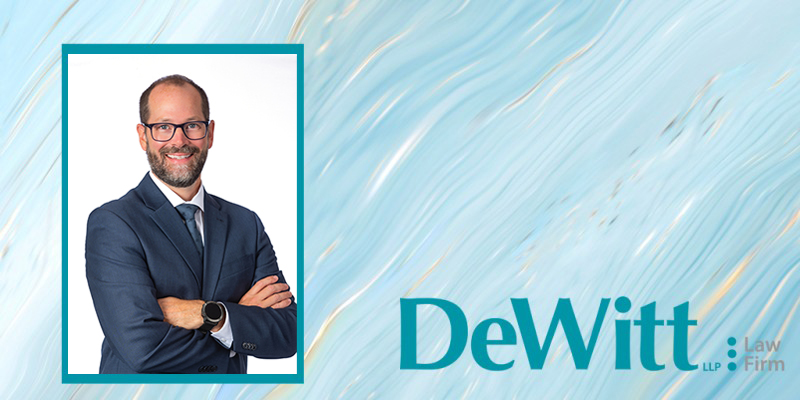 DeWitt Elects Attorney Ben Grawe to its Executive Committee
Jun 27, 2022 | Michelle M. Friedman
GREEN BAY | MADISON | MILWAUKEE | MINNEAPOLIS – Today DeWitt LLP announced that it has elected Benjamin C. Grawe to its Executive Committee effective July 1, 2022. The role of DeWitt's Executive Committee is to oversee and hold accountable the law firm's management team, including its President and Managing Partner. This includes advising the management team on sustainability and growth strategies, operational plans, budgets, financial performance, and risk assessments.
About Grawe
Grawe is Chair of the firm's Environmental practice group. He specializes in environmental compliance and enforcement matters, with an emphasis on complex air, waste, and permitting issues. He has extensive experience resolving environmental enforcement actions, negotiating settlements with state and federal agencies, and managing due diligence in the purchase and disposition of industrial assets.
Grawe also represents clients on remediation projects across the country, including at some of the largest Superfund sites, where he leads PRP groups in structuring innovative solutions to complex environmental problems. He has counseled clients on CERCLA and RCRA cleanups from initial site assessment and investigation, including negotiating consent decrees and administrative orders, to the implementation of final remedies and property redevelopment. Grawe regularly collaborates with industry groups and regulators to develop best practices and influence environmental policies and trends.
Grawe earned a J.D. from Vermont Law School and a B.A. from the University of Wisconsin-Madison. He also earned a Certificate in Environmental Studies from the University of Wisconsin's Gaylord Nelson Institute for Environmental Studies. Grawe is a Board Member of the State Bar of Wisconsin's Environmental Law Section, and of Czar's Promise – a non-profit dedicated to funding pediatric and companion animal cancer research.