News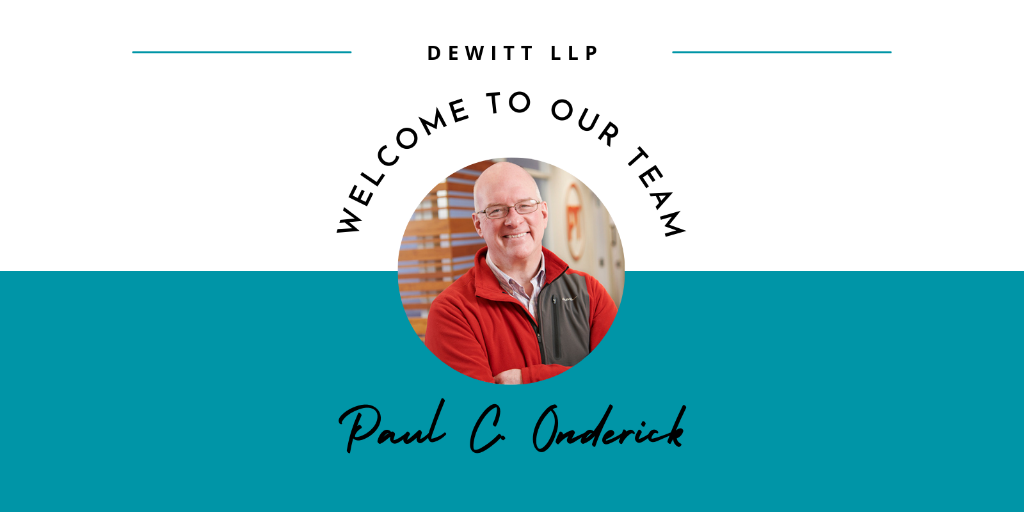 Seasoned Intellectual Property Attorney Paul Onderick Joins DeWitt
Jun 17, 2022 | Michelle M. Friedman
GREEN BAY | MADISON | MILWAUKEE | MINNEAPOLIS – Today DeWitt LLP law firm announced partner Paul Onderick joined the firm's Minneapolis office as a member of its Intellectual Property Group.
Dr. Onderick, who is also a licensed Optometrist, assists clients with protecting, developing, and managing their patent portfolios. His experience as a licensed optometrist benefits many of his clients who seek to protect innovations in technologies that relate to his background in optometry, including optical products such as microscopes and digital projectors, clinical and surgical instruments and related products, heads-up and night vision displays, and laser-refractive technologies. In addition to his work related to ophthalmic and surgical inventions, Dr. Onderick also works with manufacturers who develop automated and robotic manufacturing equipment, biomedical instruments, minimally invasive catheters and other medical devices. In the area of mechanical devices, he has assisted numerous clients with obtaining patent protection for their intellectual property.
He earned a J.D., cum laude, from the University of Minnesota Law School, an O.D. from Indiana University, and a B.S. in Optometry from Indiana University. He is licensed to practice law in Minnesota, before the Minnesota Supreme Court, U.S. District Court – District of Minnesota, U.S. Court of Appeals for the Eighth Circuit and the U.S. Patent and Trademark Office (USPTO). He also has argued appeals before the Patent Trial and Appeal Board.
Dr. Onderick is a member of the Minnesota Intellectual Property Law Association, the American Bar Association and the Hennepin County Bar Association. Additionally, he is a former member of the Board of Directors for Central Minnesota Legal Services and is an active volunteer with Children's Law Center of Minnesota and with the White Bear Center for the Arts.